| | |
| --- | --- |
| 1408 (2007) | Last Updated: July 2015 |
| | | |
| --- | --- | --- |
| | | 1408 is about supernatural writer Mike Enslin (John Cusack), an author of two successful books on supernatural phenomena. As research for his latest book, Enslin is determined to check out the notorious room 1408 in a New York City hotel by personally staying as a guest in the fabled room. He believes that 1408 is just a myth perpetuated by stories and rumours that Enslin has collected for his past works. However, hotel manager Mr. Olin (Samuel L. Jackson) has strong objections to Enslin's stay and only warns him of possible danger to come. Enslin is determined to go anyway. But what Mike Enslin is about to experience is no myth, as 1408 truly is a room where the guests don't check out by noon. |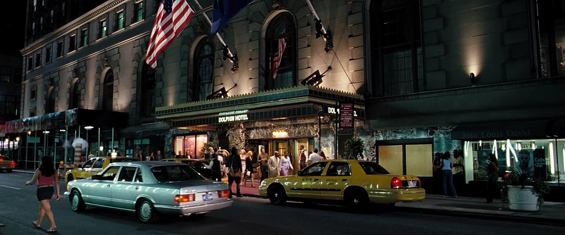 otsoNY Comments: The Dophin hotel which is in fact the Roosevelt Hotel was mentioned to be at 2254 Lexington Street in New York City, but is actually on the corner of 45th Street & Madison Avenue. The Roosevelt hotel is located on 45th Street and Madison Avenue in Manhattan and was used for the exterior shots only. The rest of the film was shot at Elstree Film Studios in England. There are many references to the number "13" throughout the film. The room is numbered "1408", add each number together equals 13. The room is on the 14th floor, and the hotel skips the 13th floor, so the room is technically on the 13th floor. The room's key lock also has "6214" etched into it, which adds up to 13. And the first death was in the year 1912, which adds to 13.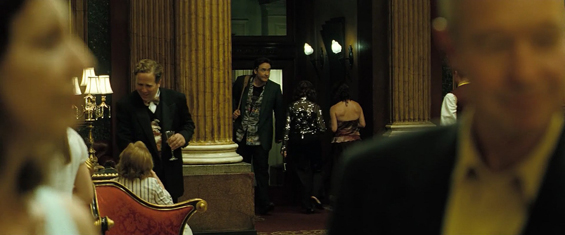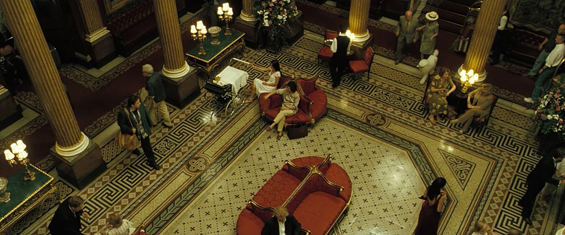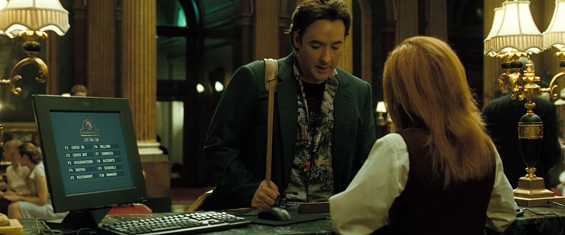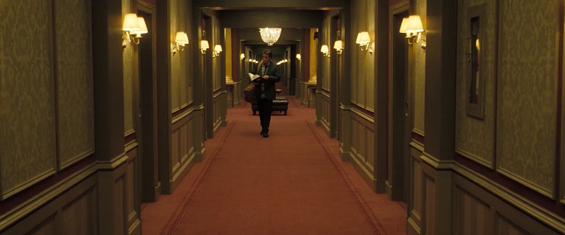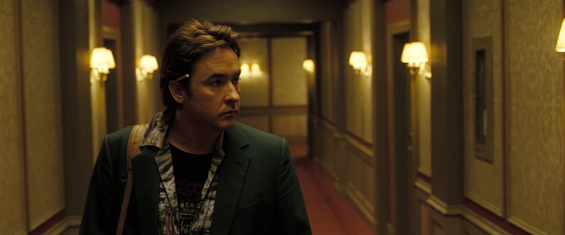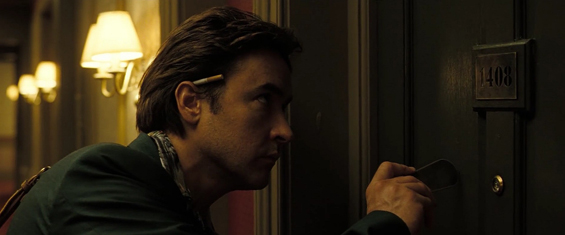 | | |
| --- | --- |
| | The Roosevelt Hotel, 45 East 45th Street & Madison Avenue, Manhattan. |
Roosevelt Hotel

The Roosevelt Hotel is a prominent landmark situated in midtown New York City and was named in honour of President Theodore Roosevelt. The New York City hotel opened September 22, 1924 and just celebrated its 80th anniversary in 2004. Its historic heritage is reflected in the meticulously restored interiors, designed to capture the original architecture and offer modern-day amenities. With 1,015 well-appointed New York City hotel accommodations, including 52 luxurious suites, The Roosevelt Hotel combines the classic styling of yesteryear with the modern conveniences of today.
Quick Links
Chart Listings
Disclaimer
All images that appear on the site are copyrighted to their respective owners and otsoNY.com claims no credit for them unless otherwise noted. If you own the rights to any of the images and do not wish them to appear on the site please contact us, and they will be promptly removed.