| | |
| --- | --- |
| All About Eve (1950) | Last Updated: June 2023 |
| | | |
| --- | --- | --- |
| | | The ambitious Eve Harrington (Anne Baxter) gets close to the great and temperamental stage artist Margo Channing (Bette Davis) and her friends Karen Richards and her husband, the play-writer Lloyd Richards; her boyfriend and director Bill Simpson; and the producer Max Fabian. Everybody, except the cynical critic Addison DeWitt, believes that Eve is only a naive, humble and simple obsessed fan of Margo and they try to help her. However, Eve is indeed a cynical and manipulative snake that uses the lives of Margo and her friends to reach her objectives in the theater business. |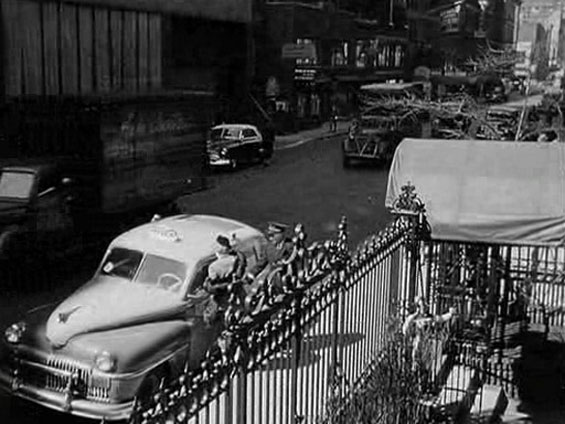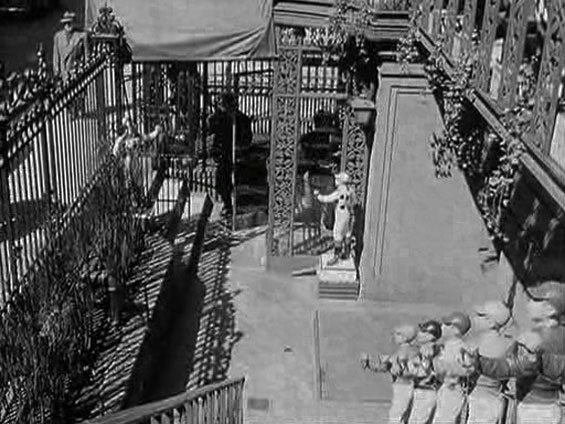 | | |
| --- | --- |
| | 21 Club, 21 West 52nd Street (btw 5th and 6th Avenue) Manhattan. |
21 Club

The 21 Club is a restaurant and former prohibition-era speakeasy, located at 21 West 52nd Street in New York City. The first version of the club opened in Greenwich Village in 1922, run by cousins Jack Kreindler and Charlie Berns. It was originally a small speakeasy known as the Red Head. In 1925 the location was moved to a basement on Washington Place and its name was changed to the Fronton. The following year it moved uptown to West 49th Street, changed its name to the Puncheon Club, and became much more exclusive. In 1929, to make way for the construction of Rockefeller Center, the club moved to its current location and changed its name to "Jack and Charlie's 21".

Although raided by police numerous times during Prohibition, the two were never caught. As soon as a raid began, a system of levers was used to tip the shelves of the bar, sweeping the liquor bottles through a chute and into the city's sewers.[4] The bar also included a secret wine cellar, which was accessed through a hidden door in a brick wall which opened into the basement of the building next door (number 19). Though still used as a wine cellar today, part of the vault has been remodeled to allow a party of up to 20 guests to dine in private. 21 also stores the private wine collections of such celebrities as Presidents Gerald Ford, John F. Kennedy, and Richard Nixon, Elizabeth Taylor, Hugh Carey, Ernest Hemingway, Ivan Boesky, The Nordstrom Sisters, Frank Sinatra, Al Jolson, Gloria Vanderbilt, Sophia Loren, Mae West, Zsa Zsa Gabor, Aristotle Onassis, Gene Kelly, Gloria Swanson, Judy Garland, Sammy Davis, Jr. and Marilyn Monroe. Every President since Franklin Delano Roosevelt (except for George W. Bush) has dined at 21, and the restaurant has been frequented by so many celebrities that many of them have favorite tables.

Several films have featured the club including One Fine Day when Michelle Pfeiffer's character has drinks with clients in the lounge. Sex and the City when Sarah Jessica Parker and Chris Noth dine in the Bar Room. Two for the Money with Al Pacino and Matthew McConaughey discuss business on their way inside. In Manhattan Murder Mystery, Carol played by Diane Keaton makes a startling discovery while sitting by the bay window of the 21 Club and in Live and Let Die when James Bond played by Roger Moore boards the train with Ms. Solitaire, and tells U.S. CIA agent Felix that he will meet him at 21 club.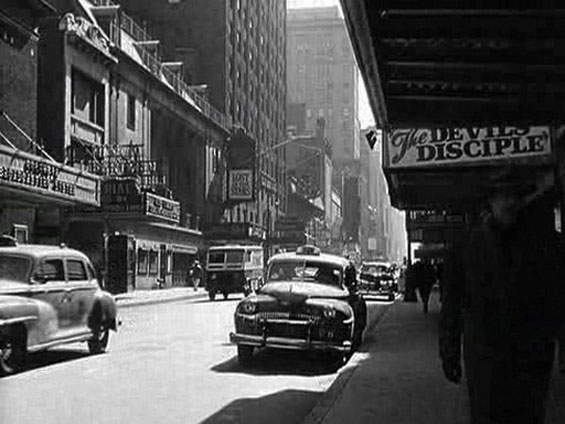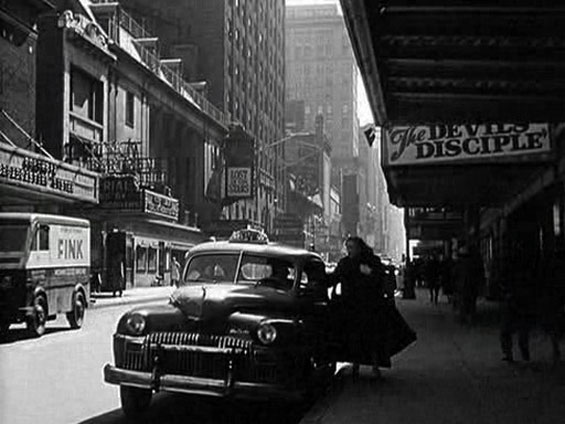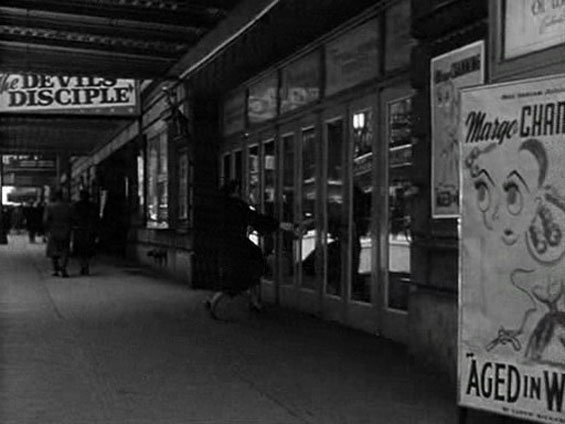 | | |
| --- | --- |
| | John Golden Theatre, 252 West 45th Street and 8th Avenue, Manhattan. |
Quick Links
Chart Listings
Disclaimer
All images that appear on the site are copyrighted to their respective owners and otsoNY.com claims no credit for them unless otherwise noted. If you own the rights to any of the images and do not wish them to appear on the site please contact us, and they will be promptly removed.