| | |
| --- | --- |
| Café Society (2016) | Last Updated: Nov 2016 |
| | | |
| --- | --- | --- |
| | | Looking for an exciting career, young Bobby Dorfman (Jesse Eisenberg) leaves New York for the glitz and glamour of 1930s Hollywood. After landing a job with his uncle, Bobby falls for Vonnie (Kristen Stewart), a charming woman who happens to be his employer's mistress. Settling for friendship but ultimately heartbroken, Bobby returns to the Bronx and begins working in a nightclub. Everything falls into place when he finds romance with Veronica (Blake Lively), a beautiful socialite, until Vonnie walks back into his life and captures his heart once again. |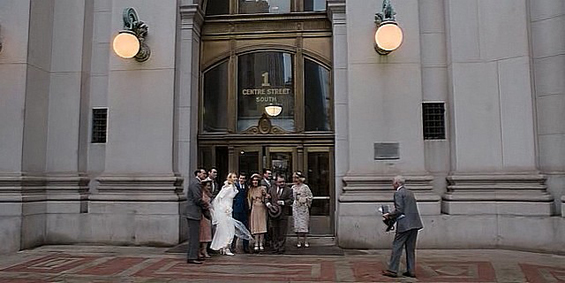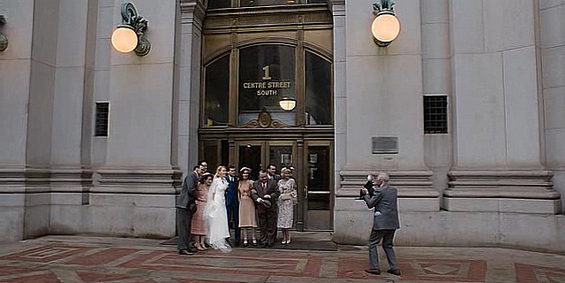 | | |
| --- | --- |
| | 1 Centre Street and Chambers Street, Manhattan. |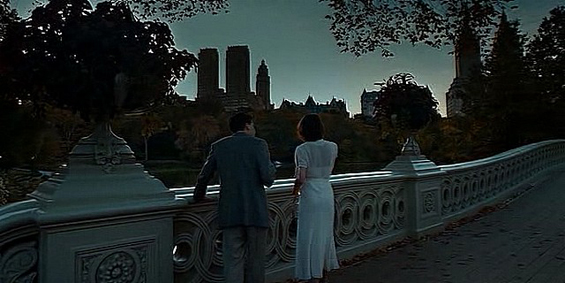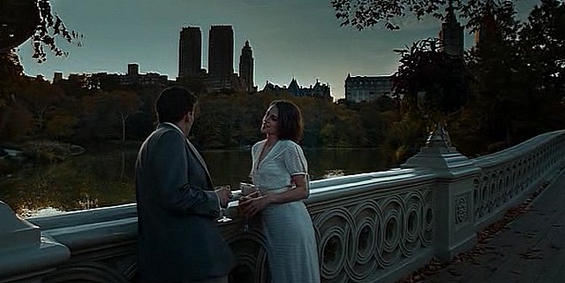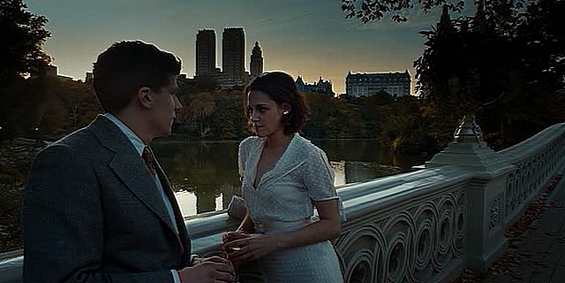 | | |
| --- | --- |
| | Bow Bridge (Mid-Park at 74th Street) Central Park, Manhattan. |
Bow Bridge

Bow Bridge is one of the most photographed and filmed locations in Central Park and it deserves every bit of its star reputation. Stretching sixty feet over the lake, from Cherry Hill to the Ramble, it is not only one of the most beautiful cast iron bridges in the world, but also offers some of the most breathtaking views of the park around it. Completed in 1862 Bow Bridge was built of cast iron instead of stone, which was used for almost all of the other archways in the park. While this was ostensibly done for economic reasons (eliminating the need for stone cutters and masons) it is impossible now to imagine how it could have been executed in any other manner. From its graceful curves to the subtle ornamentation it is one of the finest examples of the magic that resulted from the combined vision of Calvert Vaux and Jacob Wrey Mould. It displays an understated, yet powerful aesthetic that provides the perfect transition btw the carefully crafted Cherry Hill and the natural jumble of the Ramble. The bridge also provides the perfect perch from which to watch the slowly moving row boats as they glide across the lake, or to photograph the skyline over Fifth Ave. as it rises from the leafy skirt of trees that edge it. It is one of the most popular, and best known, spots to meet and has hosted numberless romantic moments, both on and off the big screen. In fact, if you edited them together, you could probably construct an entire Woody Allen feature just from the scenes filmed on Bow Bridge. And despite rumors to the contrary the bridge has always been very easy to work with and has nothing but admiration and respect for the celebrated director.
otsoNY Comments: The creative talents of the filmmakers were able to create 1930's New York City backdrop for lower Manhattan and the Brooklyn Bridge.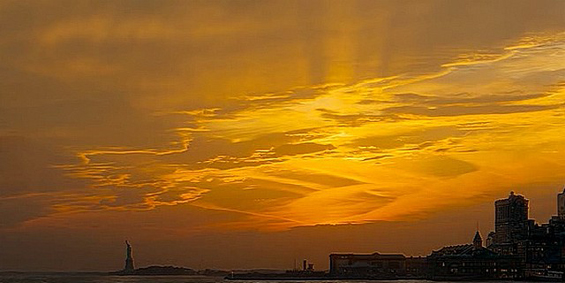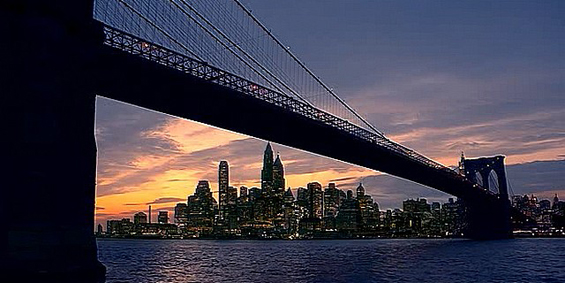 Quick Links
Chart Listings
Disclaimer
All images that appear on the site are copyrighted to their respective owners and otsoNY.com claims no credit for them unless otherwise noted. If you own the rights to any of the images and do not wish them to appear on the site please contact us, and they will be promptly removed.