| | |
| --- | --- |
| CBGB (2013) | Last Updated: Oct 2014 |
| | | |
| --- | --- | --- |
| | | CBGB follows the story of Hilly Kristal's (Alan Rickman) New York club from its conceit as a venue for Country, Bluegrass and Blues (CBGB) to what it ultimately became: the birthplace of underground rock 'n roll and punk. When Kristal had difficulty booking country bands in his club on the Bowery he opened his doors to other kinds of rock music. Kristal had one demand of the acts he booked; they could only play original music. No top 40's, no covers. It was the credo he lived by, support the artist at whatever the cost. Hilly Kristal ironically became known as the godfather of punk giving a chance to such bands as Blondie, Television, Ramones, Talking Heads, Dead Boys and The Police. |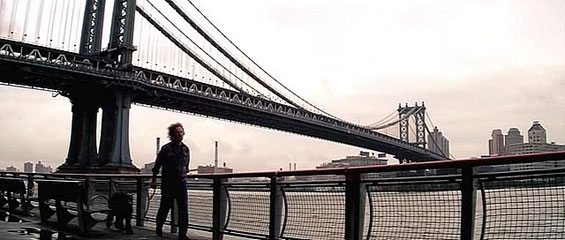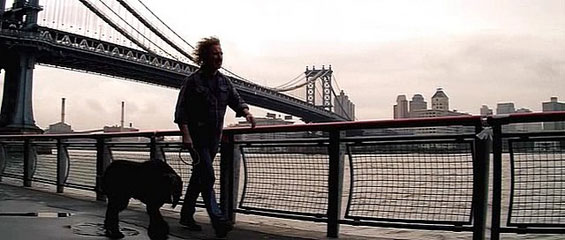 | | |
| --- | --- |
| | (Near) Manhattan Bridge, East River, Manhattan. |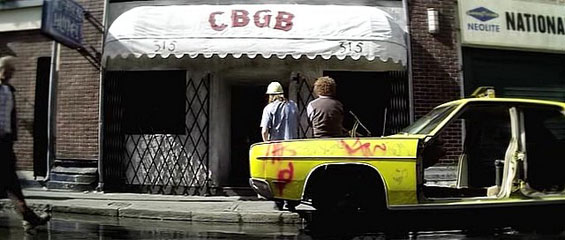 otsoNY Comments: Meddin Studios in Savannah was used to recreate the music club, which was originally based at 315 Bowery in Manhattan's East Village.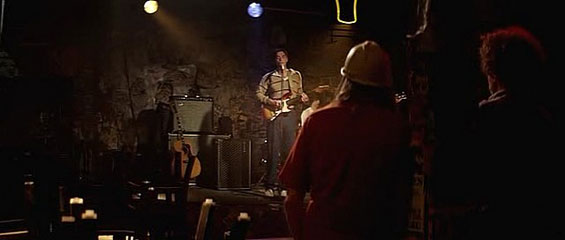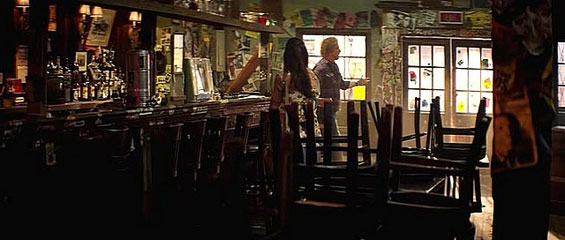 CBGB
CBGB was a music club opened in 1973 by Hilly Kristal at 315 Bowery, intersecting Bleecker Street, in the East Village. The letters CBGB were for country, bluegrass, and blues, Kristal's original vision. Yet CBGB soon became a famed venue of punk rock and new wave bands like the Ramones, Television, Patti Smith Group, Blondie, Joan Jett & the Blackhearts, and Talking Heads. From the early 1980s onward, CBGB was known for hardcore punk.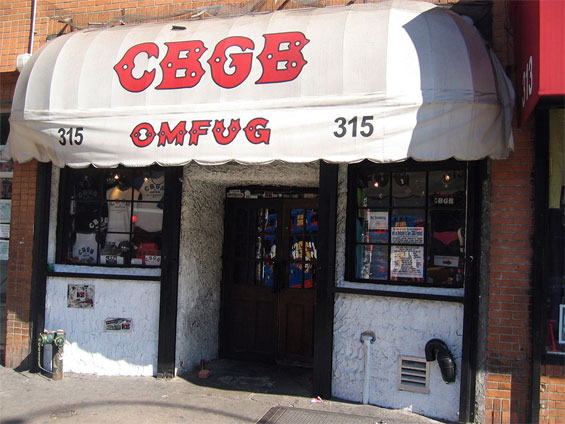 The storefront beside CBGB became the "CBGB Record Canteen", a record shop and café. In the late 1980s, "CBGB Record Canteen" was converted into an art gallery and second performance space, "CB's 313 Gallery". CB's Gallery was played by music artists of milder sounds, such as acoustic rock, folk, jazz, or experimental music, such as Dadadah and Toshi Reagon, while CBGB continued to showcase mainly hardcore punk, post punk, metal, and alternative rock.
At about year 2000, CBGB entered a protracted dispute over allegedly unpaid rent amounts until the landlord, Bowery Residents' Committee', sued in 2005 and lost the case, but a deal to renew CBGB's lease, expiring in 2006, failed. The club closed upon its final concert, played by Patti Smith, on October 15, 2006. CBGB Radio launched on the iheartradio platform in 2010, and CBGB music festivals began in 2012. In 2013, CBGB's onetime building, 315 Bowery, was added to the National Register of Historic Places as part of the Bowery Historic District.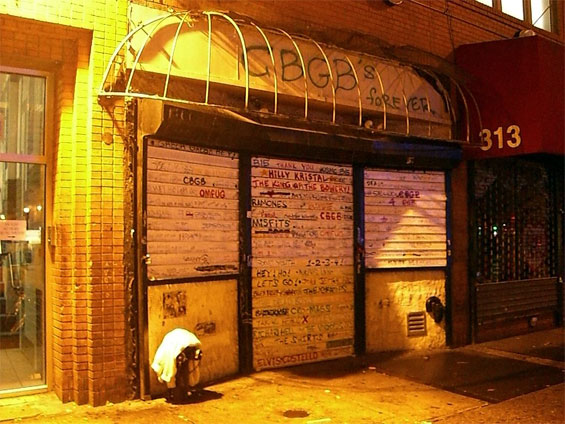 Quick Links
Chart Listings
Disclaimer
All images that appear on the site are copyrighted to their respective owners and otsoNY.com claims no credit for them unless otherwise noted. If you own the rights to any of the images and do not wish them to appear on the site please contact us, and they will be promptly removed.