New York Film Location Books
Title: Filming Locations New York: 200 Iconic Scenes to Visit
Author: Alex Child
Hardcover: 244 pages
Published: 2019


This book explores the city through iconic moments in cinema history.




This pocket-size 244 page book explores the city through iconic moments in cinema history, and is filled with interesting trivia and useful information for both locals and tourists. It includes now-and-then images, quotes, and location information for lots of famous films and TV shows, plus a complete index listing location information for New York movies.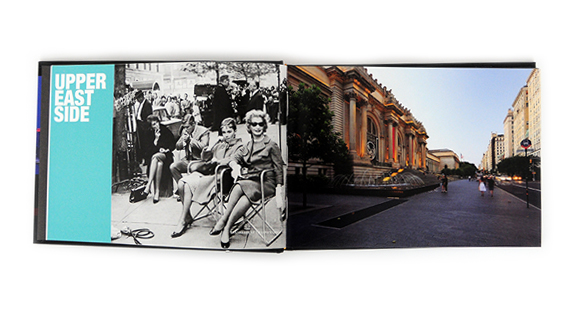 This handsomely produced volume traces forty years of film-making in New York City with a rich variety of photographs, some of which are behind-the-scenes. Film titles include the usual classics that are so often found in this type of publication; The Seven Year Itch, Taxi Driver, Breakfast at Tiffany's, When Harry Met Sally, West Side Story, Big, Midnight Cowboy, Leon: The Professional, and Serendipity, along with a handful of newer productions; The Girl on the Train, Oceans 8 linked to the Met, The International linked to the Guggenheim Museum on Fifth Avenue, The Prince of Tides, Working Girl, and Café Society linked to the Bow Bridge in Central Park.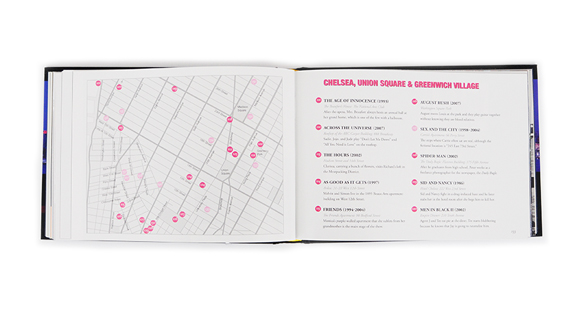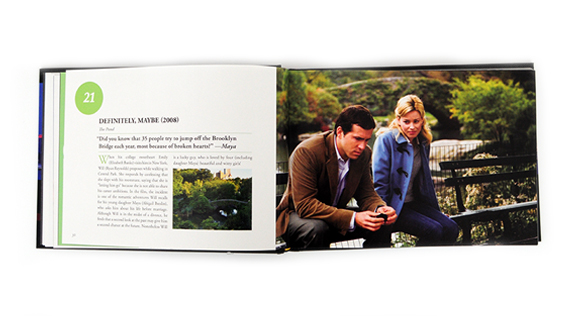 Glossy colour and black-and-white pictures give reference to the film titles and their year of production along with up-to-date street images. Full address details combined with a brief insight into the movie are provided throughout and link seamlessly with clearly constructive maps that are not only easy to read, but also highlight locations with numbers against an index guide that references the film titles.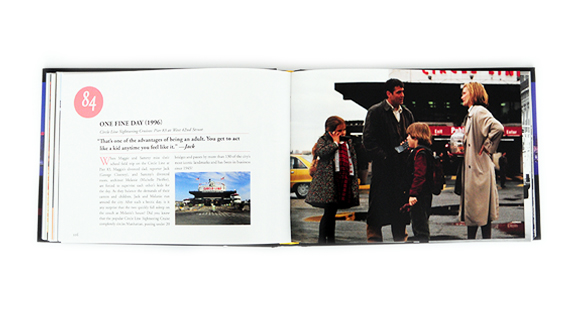 The full list of areas that the book covers are the Upper East Side, Central Park, Upper West Side, Harlem and Mahattan North, Midtown East, Midtown West, Chelsea, Union Square, Greenwich Village, West Village, Lower East Side, Nolita, SoHo, Tribeca, Downtown and Dumbo. It also dedicates several pages to the hit TV show Sex and the City providing references to locations on Fifth Avenue, Madison Avenue, the Boathouse in Central Park, the Empire Hotel on the Upper West Side, the Monket Bar on East 54th Street, the New York Public Library, and the most famous location of them all, Carrie's apartment at 66 Perry Street.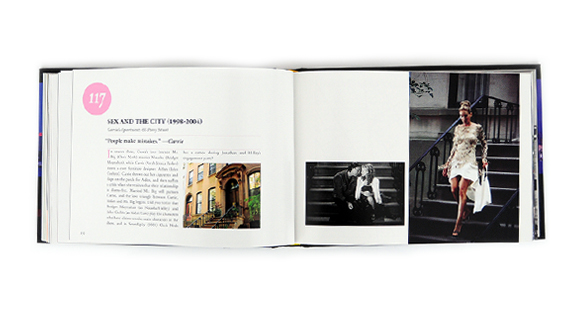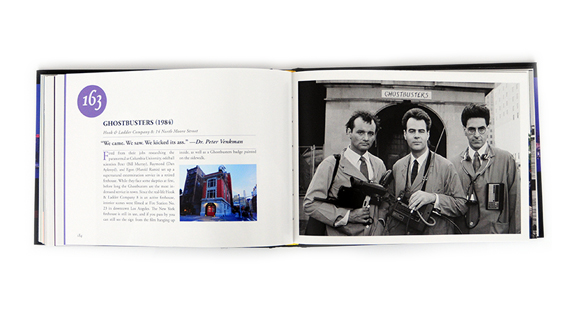 Besides areas of Manhattan, this book also showcases a handful films that were shot in Brooklyn to include The French Connection, Saturday Night Fever, Uptown Girls, The Warriors, Requiem For a Dream, Moonstruck, Coming To American, and more recently the 2017 film, Wonder Wheel and The Only Living Boy in New York.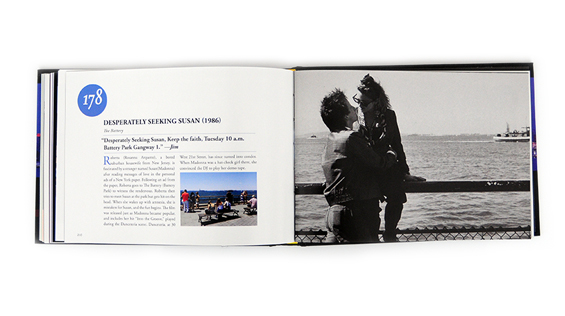 otsoNY Comments: Released in February 2019, "Filming Locations New York" is a colourful publication that hides behind a newly revised title. Originally, released in a 2013 under the name, "On Location NYC", this is simply an upgraded version that now contains 84 additional pages and has a hardback cover. Much like its predecessor, the content is clearly arranged with glossy photographers and useful information about the films and their locations, though it is disappointing to find that only five films from 2016 to 2018 have been added, of which include The Girl on the Train, John Wick and Oceans 8.
Quick Links
Chart Listings
Disclaimer
All images that appear on the site are copyrighted to their respective owners and otsoNY.com claims no credit for them unless otherwise noted. If you own the rights to any of the images and do not wish them to appear on the site please contact us, and they will be promptly removed.