| | |
| --- | --- |
| Hester Street (1975) | Last Updated: Aug 2012 |
| | | |
| --- | --- | --- |
| | | It's 1896. Yankel Bogovnik, a Russian Jew, emigrated to the United States three years earlier and has settled where many of his background have, namely on Hester Street on the Lower East Side of New York City. He has assimilated to American life, having learned English, anglicised his name to Jake (Steven Keats), and shaved off his beard. He is working at a $12/week job as a seamster, the money earned to be able to bring his wife Gitl (Carol Kane) and his son Yossele to America from Russia. Regardless, he has fallen in love with another woman, a dancer named Mamie Fein. Nonetheless, he is excited when he learns that Gitl and Yossele are indeed coming to America. His happiness at their arrival is dampened when he sees that Gitl is not "American" looking like Mamie and has troubles assimilating as quickly as he would like. Except to Mamie, he tries to show a public façade that everything is fine at home with Gitl... |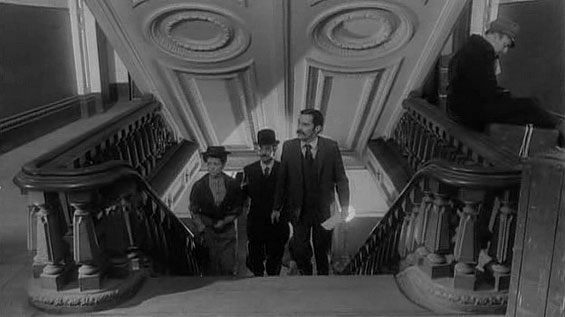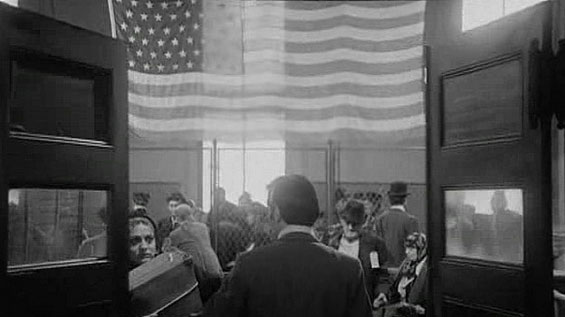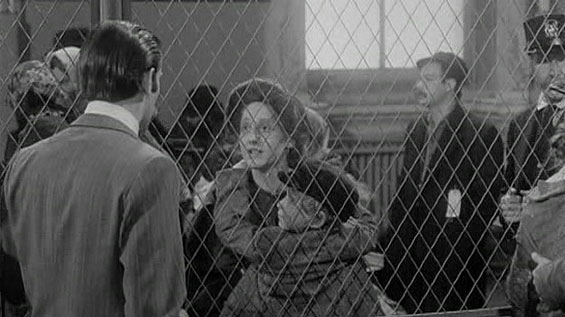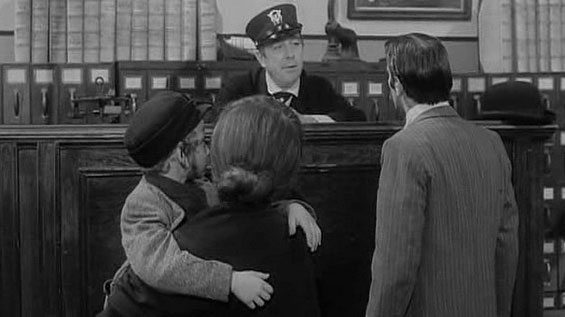 | | |
| --- | --- |
| | Tweed Courthouse, 52 Chambers Street and Centre Street, Manhattan. |
Tweed Courthouse

The Old New York County Courthouse at 52 Chambers Street in Manhattan, New York City, more commonly known as the Tweed Courthouse, was built in Italianate style with Romanesque Revival interiors, using funds provided by the corrupt William M. "Boss" Tweed, whose Tammany Hall political machine controlled the city and state governments at the time.

The outer shell of the building was constructed from 1861–1872 by the architect John Kellum, with the political appointee Thomas Little. Construction was interrupted when the kickbacks and corruption involved in the construction of the building were disclosed to the public. The project was completed by architect Leopold Eidlitz who added the rear wing and interior renovations from 1877–1881, departing from Kellum's classicism with "an American version of organic architecture expressed through medieval forms".

The building was designated a New York City landmark and added to the National Register of Historic Places, both in 1984, when it was called "one of the city's grandest and most important civic monuments". It was named a National Historic Landmark in 1986. Modern restoration and historic preservation of the courthouse were completed in 2001, and the building is now home to the New York City Department of Education. The Tweed Courthouse is the second oldest city government building in Manhattan, after City Hall.

Hester Street

Hester Street is a street in the Lower East Side of the New York City borough of Manhattan. The street stretches from Essex Street to Centre Street, with a discontinuity between Chrystie Street and Forsyth Street for Sara Delano Roosevelt Park.
Quick Links
Chart Listings
Disclaimer
All images that appear on the site are copyrighted to their respective owners and otsoNY.com claims no credit for them unless otherwise noted. If you own the rights to any of the images and do not wish them to appear on the site please contact us, and they will be promptly removed.