| | |
| --- | --- |
| Midnight Cowboy (1969) | Last Updated: June 2023 |
| | | |
| --- | --- | --- |
| | | Texas greenhorn Joe Buck (Jon Voight) arrives in New York for the first time. Preening himself as a real 'hustler', he finds that he is the one getting 'hustled' until he teams up with a down-and-out but resilient outcast named Ratso Rizzo (Dustin Hoffman). The initial 'country cousin meets city cousin' relationship deepens. In their efforts to bilk a hostile world rebuffing them at every turn, this unlikely pair progress from partners in shady business to comrades. Each has found his first real friend. |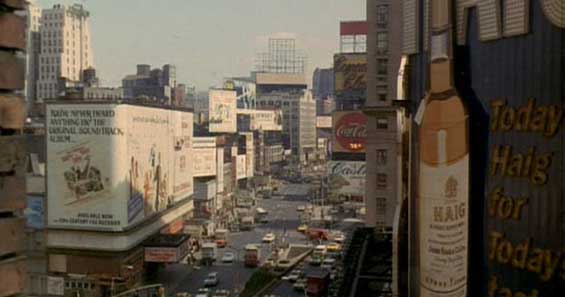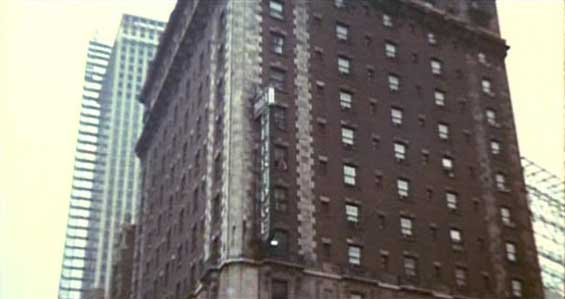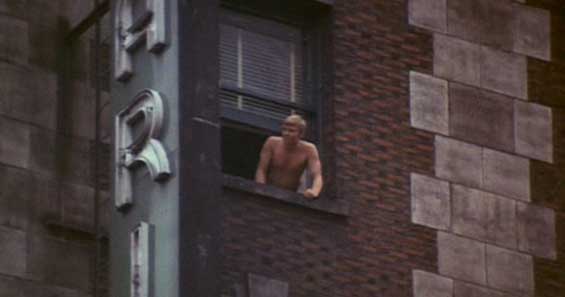 | | |
| --- | --- |
| | Claridge Hotel, Broadway and East 44th Street, Manhattan. |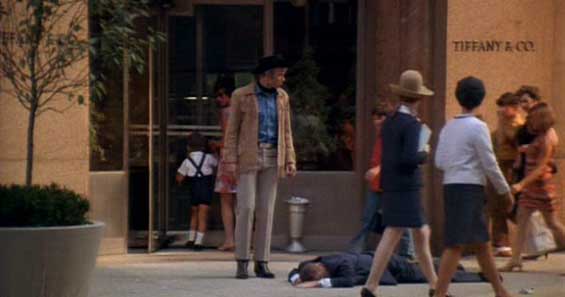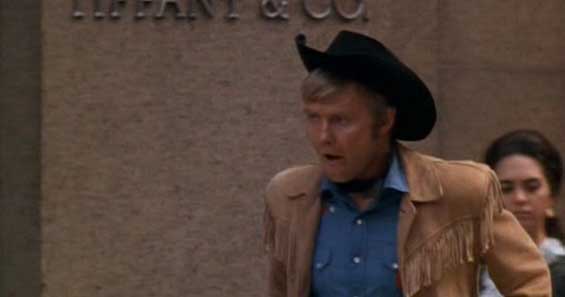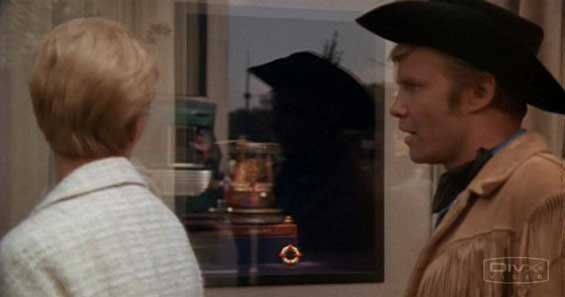 | | |
| --- | --- |
| | Tiffany & Co Store, 727 5th Avenue and East 57th Street, Manhattan. |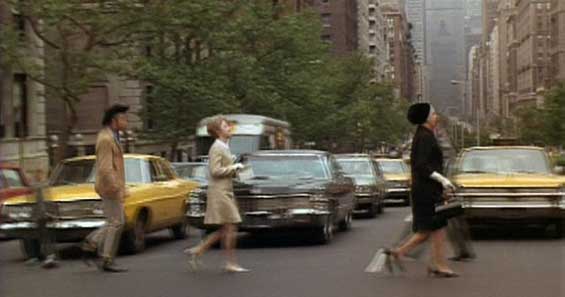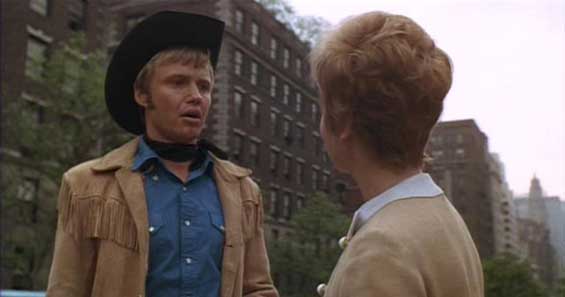 | | |
| --- | --- |
| | Park Avenue and East 68th Street, Manhattan. |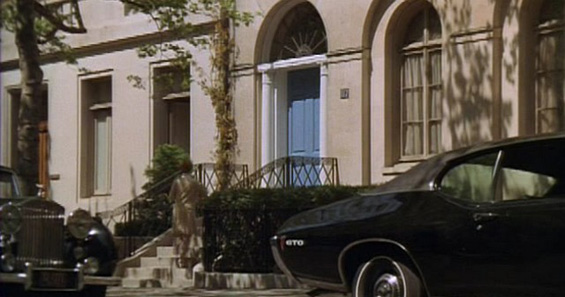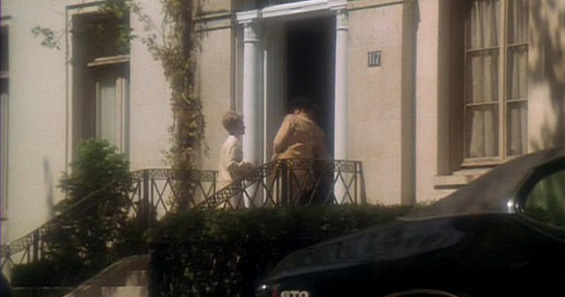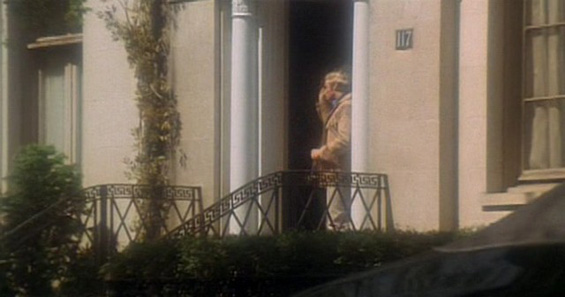 | | |
| --- | --- |
| | Townhouse, 117 East 70th Street and Park Avenue, Manhattan. |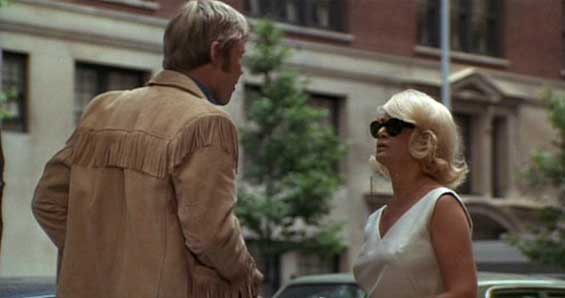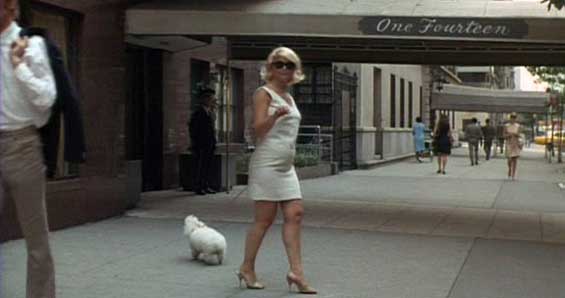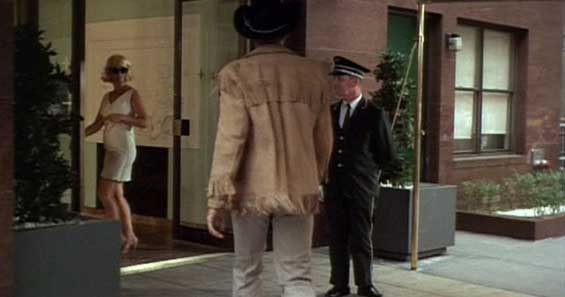 | | |
| --- | --- |
| | Sylvia Miles' Apartment, 114 East 72nd Street and Park Avenue, Manhattan. |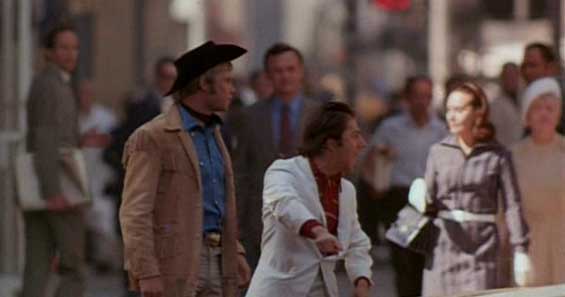 otsoNY Comments: According to Dustin Hoffman himself, the taxi incident was not scripted. During an L.A. Times interview in January 2009, he said that the movie didn't have a permit to close down the NYC street for filming, so they had to set-up the scene with a hidden camera in a van driving down the street, and remote microphones for the actors. After 15 takes, it was finally going well, but this time, as they crossed the street, a taxi ran a red light. Hoffman wanted to say "Hey, we're SHOOTING here!", not only from fear of his life, but also from anger that the taxi driver might have ruined the take. Instead, being the professional that he is, he stayed in character and shouted "Hey, we're WALKING here!" and made movie history. Jon Voight also backs up this version of the incident, saying that seeing how well Hoffman was handling the situation, he likewise stayed in character.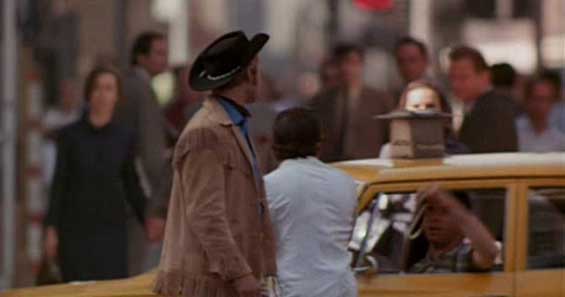 | | |
| --- | --- |
| | West 58th Street and 6th Avenue, Manhattan. |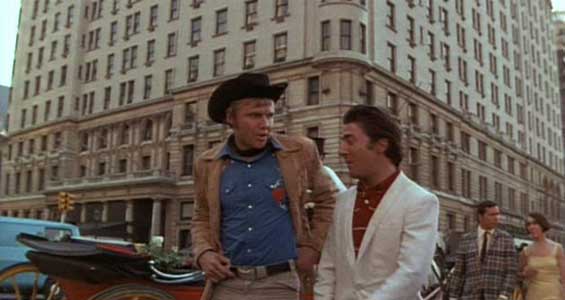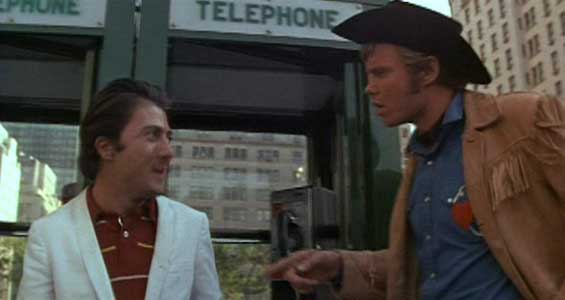 | | |
| --- | --- |
| | Telephone Booth, Grand Army Plaza and 5th Avenue, Manhattan. |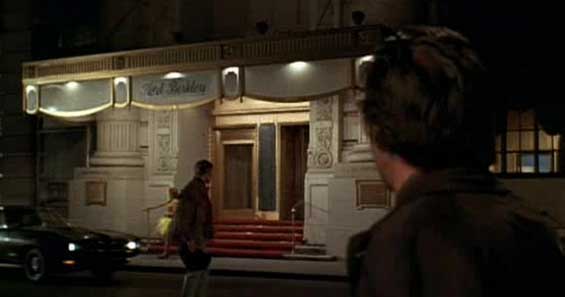 otsoNY Comments: The Berkely Hotel has since been redesigned, and is now the Peninsula Hotel.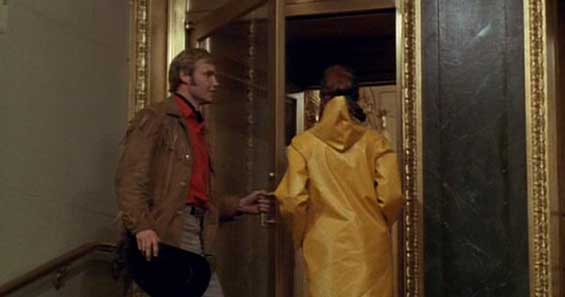 | | |
| --- | --- |
| | Berkeley Hotel, 700 5th Avenue and West 55th Street, Manhattan. |
Quick Links
Chart Listings
Disclaimer
All images that appear on the site are copyrighted to their respective owners and otsoNY.com claims no credit for them unless otherwise noted. If you own the rights to any of the images and do not wish them to appear on the site please contact us, and they will be promptly removed.