Most Popular Film Locations: Chelsea Hotel
The Hotel Chelsea, also called the Chelsea Hotel, or simply the Chelsea is a historic New York City hotel and landmark built between 1883 and 1885, known primarily for the notability of its residents over the years. Located at 222 West 23rd Street, between Seventh and Eighth Avenues, in the Manhattan neighbourhood of Chelsea, the 250-unit hotel has been the home of numerous writers, musicians, artists and actors, including Bob Dylan, Virgil Thomson, Brigid Berlin, Charles Bukowski, Janis Joplin, Leonard Cohen, Patti Smith, Iggy Pop, Viva, Gaby Hoffmann, Jobriath, and Larry Rivers. Though the Chelsea no longer accepts new long-term residencies, the building is still home to many who lived there before the change in policy. As of August 1, 2011, the hotel is closed for renovations.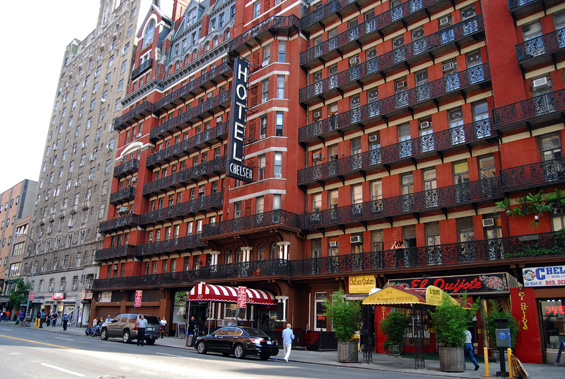 Arthur C. Clarke wrote 2001: A Space Odyssey while staying at the Chelsea, and poets Allen Ginsberg, and Gregory Corso chose it as a place for philosophical and artistic exchange. It is also known as the place where the writer Dylan Thomas was staying when he died of pneumonia on November 9, 1953, and where Nancy Spungen, girlfriend of Sid Vicious of the Sex Pistols, was found stabbed to death on October 12, 1978. Arthur Miller has written a short piece, "The Chelsea Affect", describing life at The Chelsea in the early 1960s. Built between 1883 and 1885 and opened for initial occupation in 1884, the twelve-story red-brick building that is now the Hotel Chelsea was one of the city's first private apartment cooperatives. It was designed by Phiip Hubert of the firm of Hubert, Pirsson & Company in a style that has been described variously as Queen Anne Revival and Victorian Gothic. Among its distinctive features are the delicate, flower-ornamented iron balconies on its facade, which were constructed by J.B. and J.M Cornell and its grand staircase, which extends upward twelve floors. Generally, this staircase is only accessible to registered guests, although the hotel does offer monthly tours to others. At the time of its construction, the building was the tallest in New York.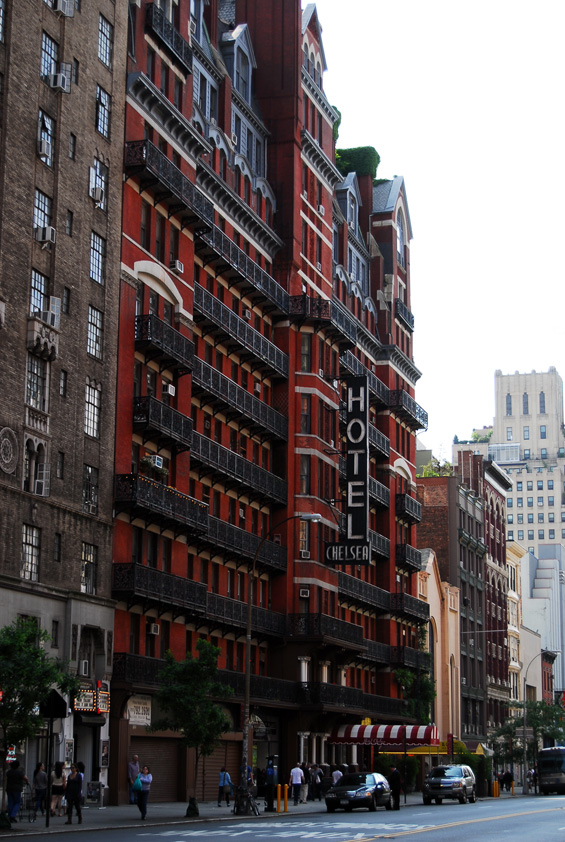 Most Iconic Film Moment: Leon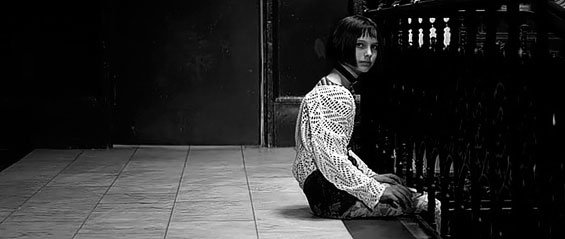 Other films that feature the Chelsea Hotel include:
Link:
Most Popular Film Locations
Quick Links
Chart Listings
Disclaimer
All images that appear on the site are copyrighted to their respective owners and otsoNY.com claims no credit for them unless otherwise noted. If you own the rights to any of the images and do not wish them to appear on the site please contact us, and they will be promptly removed.