| | |
| --- | --- |
| New York Stories (1989) | Last Updated: Aug 2012 |
| | | |
| --- | --- | --- |
| | | New York Stories is a 1989 anthology film; it consists of three shorts with the central theme being New York City. The first is Life Lessons, directed by Martin Scorsese, written by Richard Price and starring Nick Nolte. The second is Life Without Zoë, directed by Francis Ford Coppola and written by Coppola with his daughter, Sofia Coppola. The last is Oedipus Wrecks, directed, written by and starring Woody Allen. |
Life Lessons
In a story loosely based on Fyodor Dostoevsky's short novel The Gambler, Nick Nolte plays Lionel Dobie, an acclaimed abstract artist who finds himself unable to paint during the days before the scheduled beginning of a major gallery exhibition of his new work. Rosanna Arquette is Paulette, his apprentice/assistant and former lover. Lionel is still infatuated with her, but Paulette wants only his tutelage, which makes things difficult since they live in the same studio-loft. Paulette dates other people, including a performance artist (Steve Buscemi) and a painter (Jesse Borrego).
These deliberate provocations on Paulette's part make Lionel insanely jealous — and fuel his creativity. Lionel and Paulette, it becomes clear, have been using each other: Lionel using her sexually, Paulette using him as a means of entry to the higher spheres of the New York social and art scene. Paulette wants to give up and go home to her parents but Lionel persuades her to stay because New York is where a painter needs to be. Lionel pours his anxiety and repressed passion into his work. Paintings around the studio show visual metaphors from relations past: stormy skies, burning bridges, and tormented clowns. Lionel realizes that he needs the emotional turmoil of his destructive relationships in order to fuel his art. In the last scene, at the art exhibit, Lionel meets another attractive young woman, a struggling painter. He persuades her to become his assistant, and potentially his lover, beginning the cycle anew.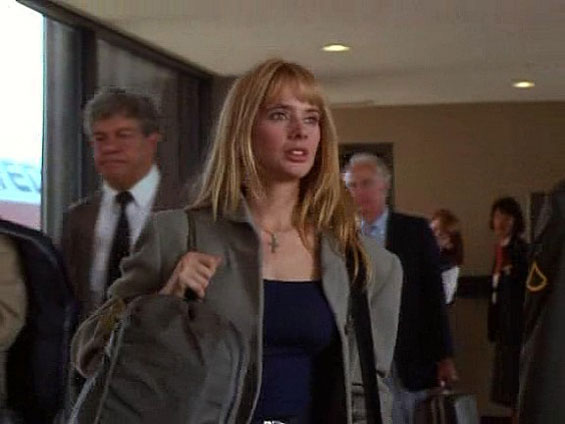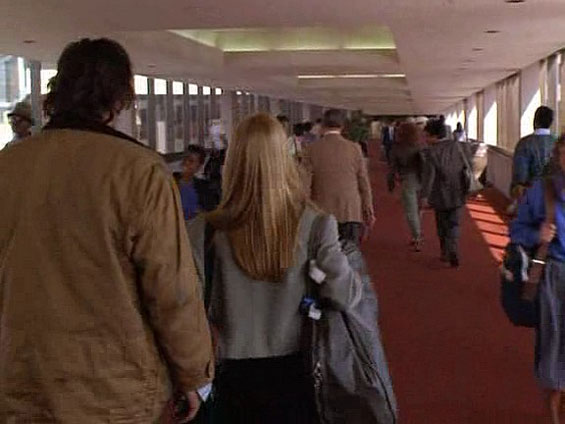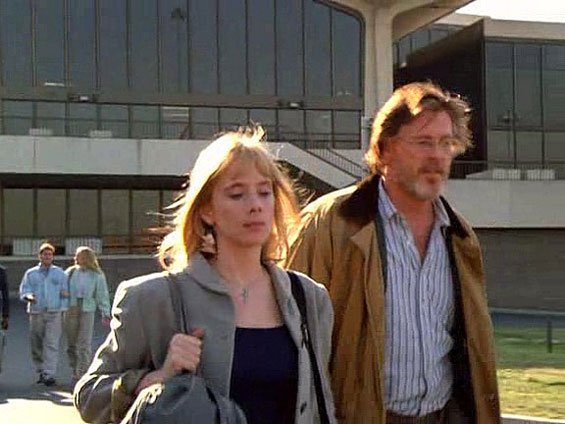 | | |
| --- | --- |
| | Newark Liberty International Airport, 10 Toler Place, Newark, New Jersey. |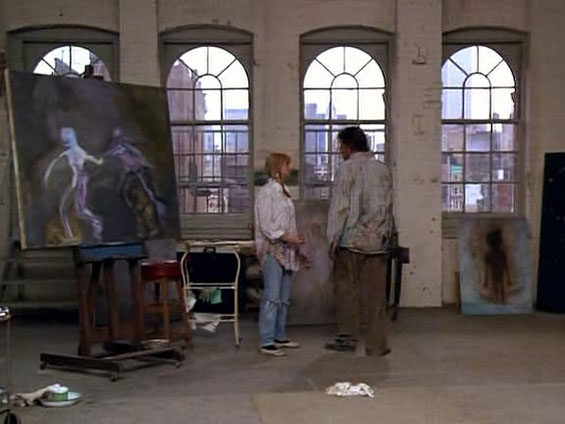 otsoNY Comments: The location of the loft is in SoHo, Manhattan. There are no exterior shots which makes it imposssible to know the street location.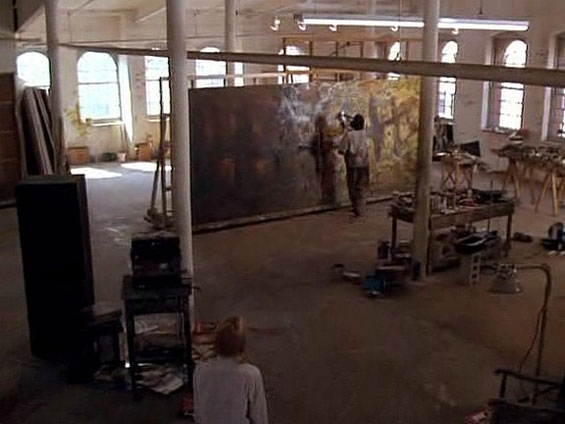 Life Without Zoë
Zoë (Heather McComb) is a schoolgirl who lives in a luxury hotel. She helps return to an Arab princess a valuable piece of jewelry that the princess had given to Zoë's father (Giancarlo Giannini) and had been subsequently stolen and recovered. Zoë tries to reconcile her divorced mother, a photographer (Talia Shire), and father, a flute soloist. Adrien Brody also appears in his first film role.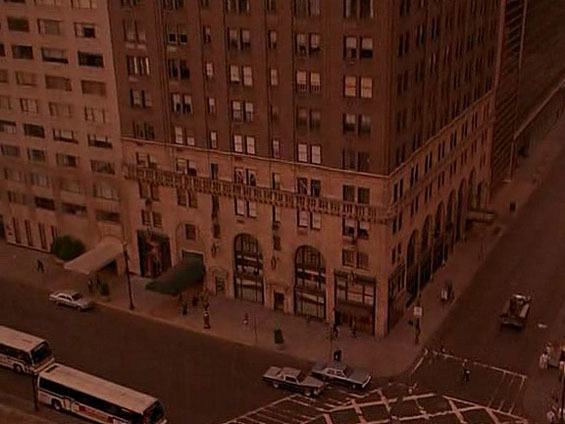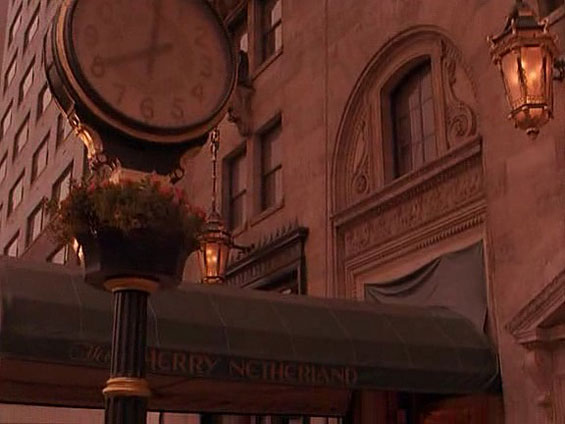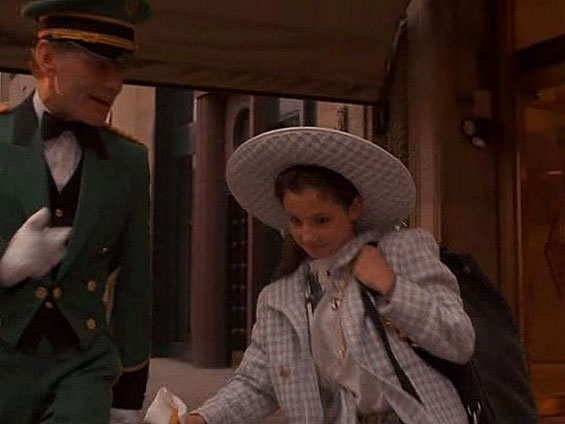 | | |
| --- | --- |
| | Sherry Netherland Hotel, 781 5th Avenue and East 59th Street, Manhattan. |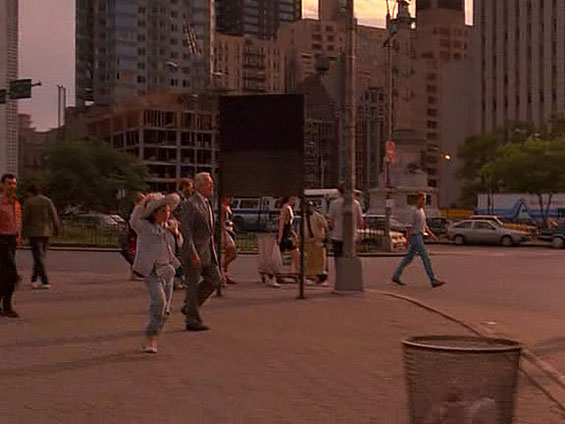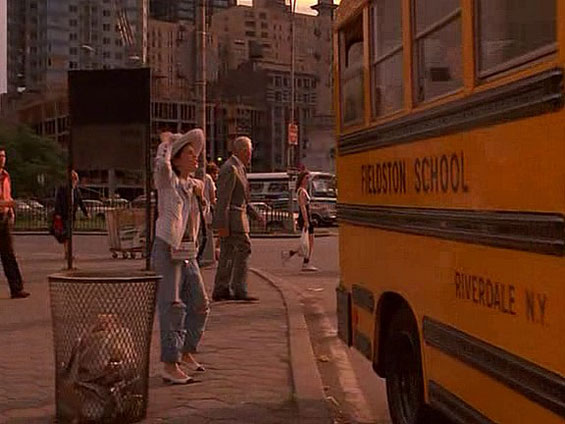 | | |
| --- | --- |
| | Central Park South and Columbus Circle, Manhattan. |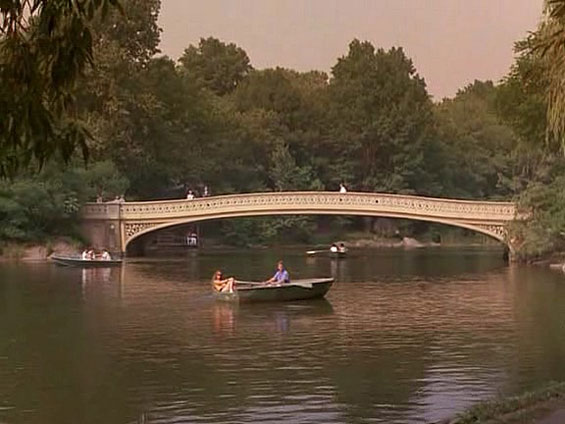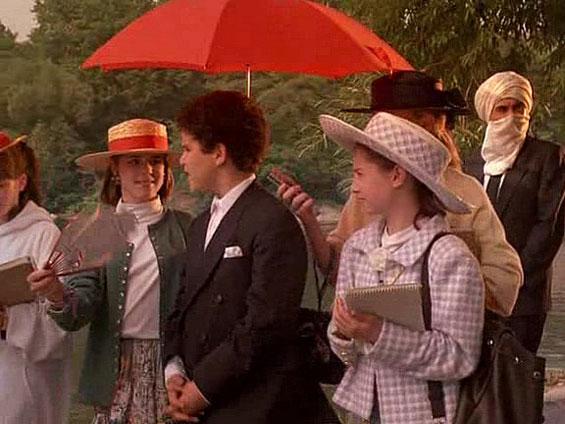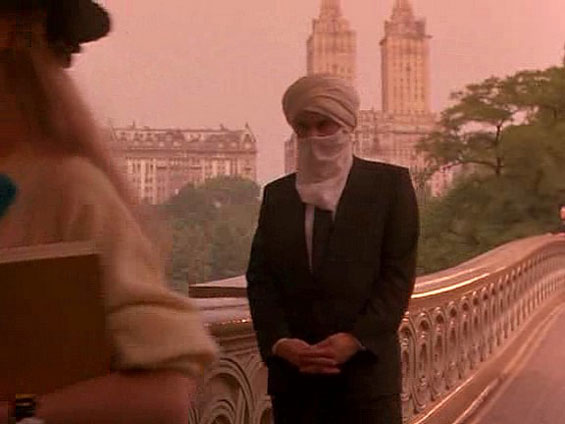 | | |
| --- | --- |
| | Bow Bridge (Mid-Park at 74th Street) Central Park, Manhattan. |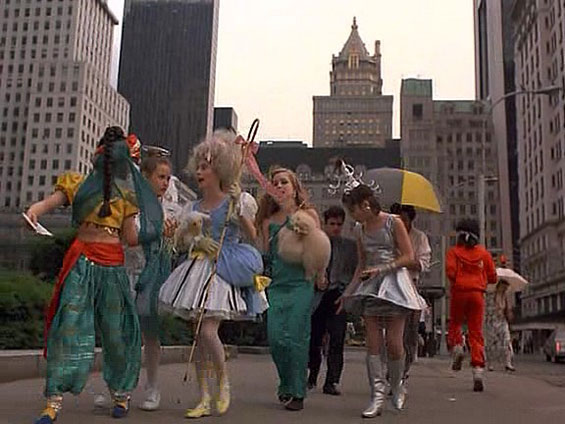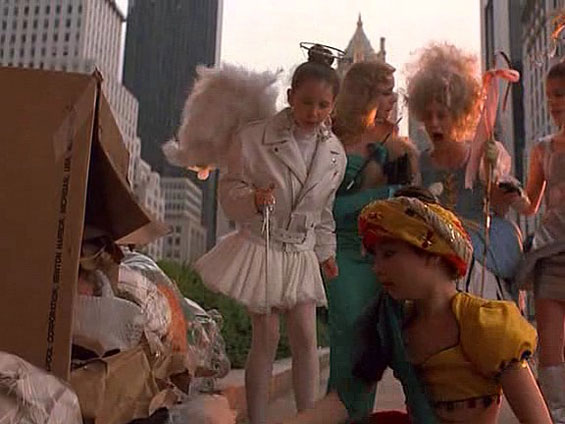 | | |
| --- | --- |
| | Central Park South and Grand Army Plaza, Manhattan. |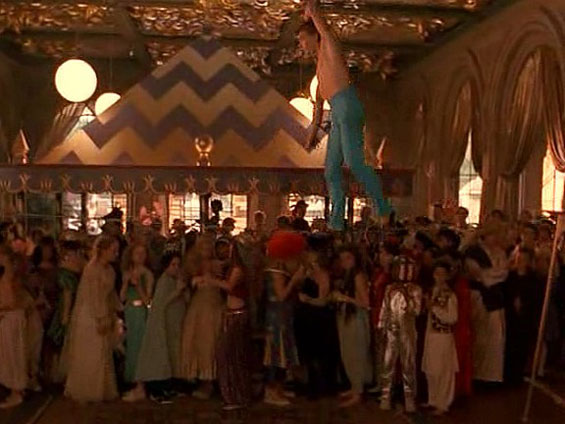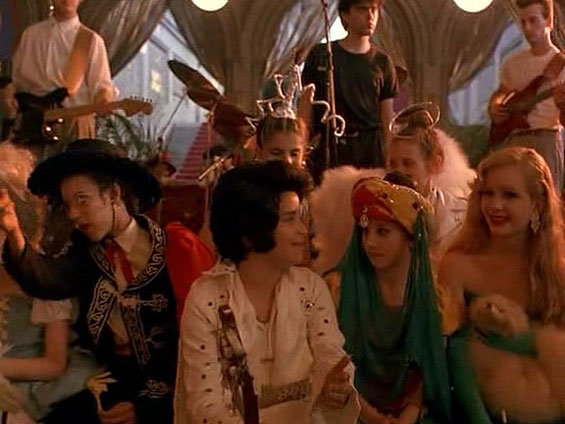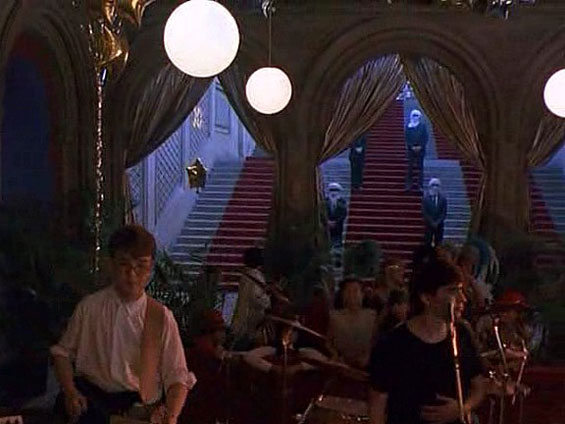 | | |
| --- | --- |
| | Bethesda Terrace, (Mid-Park at 72nd Street) Central Park, Manhattan. |
Bethesda Terrace

Bethesda Terrace overlooks The Lake in New York City's Central Park. It is on two levels, united by two grand staircases and a lesser one that passes under Terrace Drive to provide passage southward to the Elkan Naumburg bandshell and The Mall, of which this is the architectural culmination, the theatrical set-piece at the center of the park. The upper terrace flanks the 72nd Street Cross Drive and the lower terrace provides a podium for viewing the Lake. The mustard-olive colored carved stone is New Brunswick sandstone, with a harder stone for cappings, with granite steps and landings, and herringbone paving of Roman brick laid on edge.

The fountain and terrace have been featured ins several films and TV shows including Gossip Girl, the terrace is a sanctuary for Serena van der Woodsen when she is troubled. The statue plays a part in the play and movie, Angels in America by Tony Kushner. In Stuart Little 2 the scene were Falcon is killed is at Bethesda Fountain. The fountain is the final scene of the song "That's How You Know" in the 2007 film Enchanted. It is also in Home Alone 2: Lost in New York and Elf.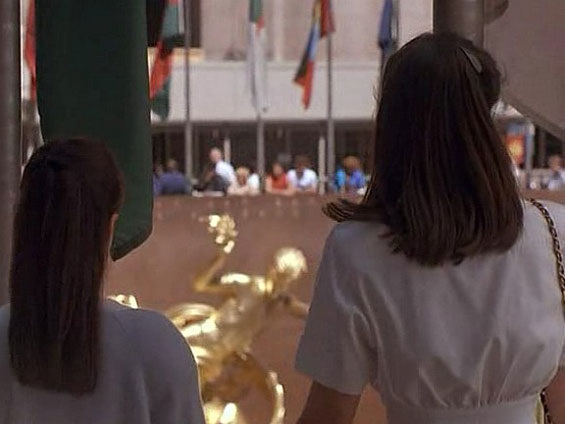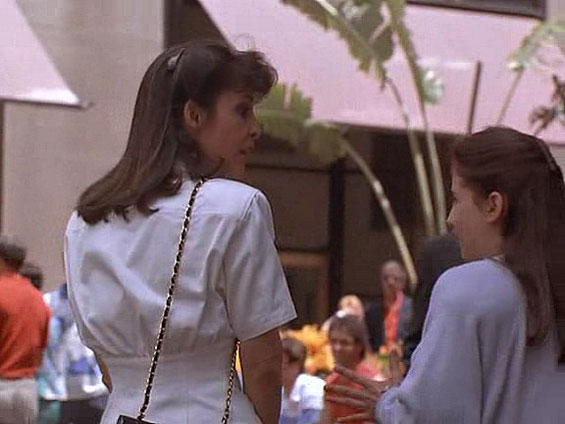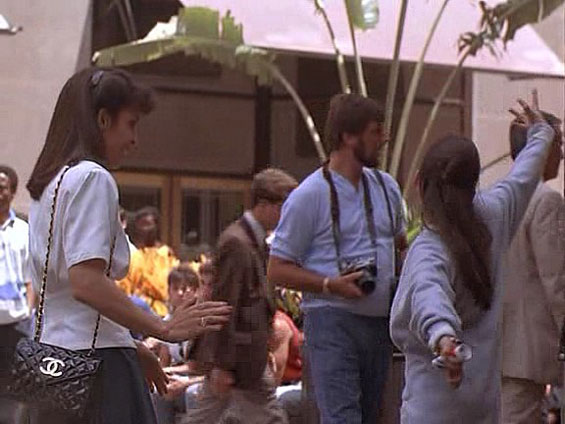 | | |
| --- | --- |
| | Rockefeller Center, 5th Avenue (btw 49th and 50th Streets) Manhattan. |
Oedipus Wrecks
New York lawyer Sheldon (Woody Allen) has problems with his overly critical mother (Mae Questel). Sheldon complains constantly to his therapist about her, wishing aloud that she would just disappear. Sheldon takes his fiancé, Lisa (Mia Farrow), to meet his mother, who immediately embarrasses him. The three, as well as Lisa's children from a previous marriage, go to a magic show. His mother is invited on stage to be a part of the magician's act. She is put inside a box that has swords stuck through it and she disappears, just as she is supposed to, but then she never reappears. Although he is furious at first, this development turns out to be great for Sheldon because, with her out of his life, he can finally relax. But soon, to his horror, his mother reappears in the sky over New York City. She begins to annoy Sheldon and Lisa (with the whole city now watching) by constantly talking to strangers about his most embarrassing moments. This puts a strain on his relationship with Lisa, who leaves him. Sheldon is persuaded by his psychiatrist to see a psychic, Treva (Julie Kavner), to try to get his mother back to reality. Treva's experiments fail, but Sheldon falls for her, possibly finding her to be very similar to his mother (see Oedipus complex). When he introduces Treva to his mother, she finally approves and comes back to Earth. Oedipus Wrecks includes the film debut of Kirsten Dunst in a bit part. Also seen is Larry David as a club owner who explains to Allen that his mother is missing.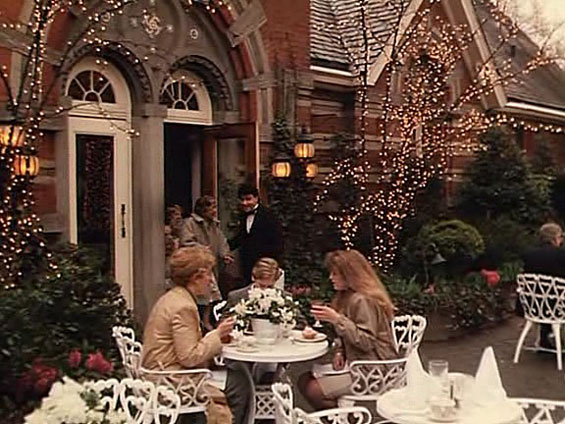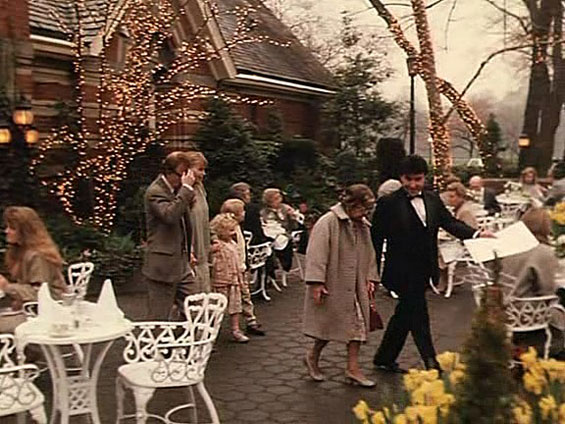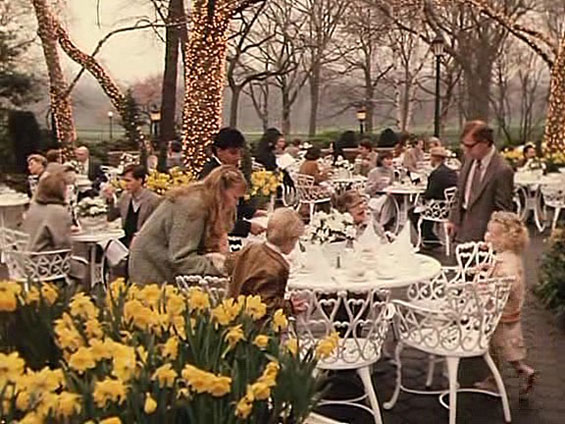 | | |
| --- | --- |
| | Tavern on the Green (btw West 66th & 67th Streets) Manhattan. |
Quick Links
Chart Listings
Disclaimer
All images that appear on the site are copyrighted to their respective owners and otsoNY.com claims no credit for them unless otherwise noted. If you own the rights to any of the images and do not wish them to appear on the site please contact us, and they will be promptly removed.