New York Film Location Books
Title: On Location NYC
Author: Alex Child
Paperback: 160 pages
Published: 2013


A well presented and value for money, pocket-sized guide to film locations in New York City.




On Location NYC was put together by Alex Child, who has lived in New York since 1987. After managing a movie and TV licensing business, he went onto work on publishing projects including Film+Travel Europe; Film+Travel Asia, Oceania, Africa; Film+Travel North America, South America; and Art+Travel Europe. His latest offering showcases 100 film and TV locations in the city of New York.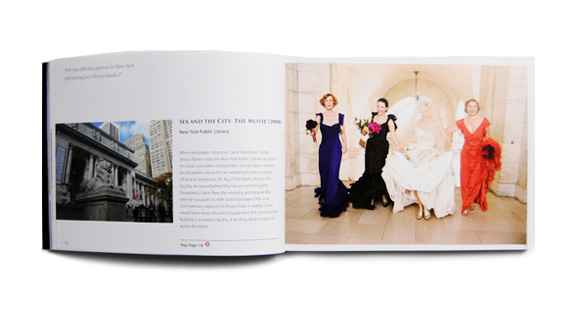 The pocket-size publication provides maps which help to pinpoint the physical locations for films such as "Taxi Driver", "When Harry Met Sally", "Single White Female" and many more. It also offers interesting trivia and useful information for both locals and tourists. On Location NYC includes now-and-then images and memorable quotes for all of the film and television shows.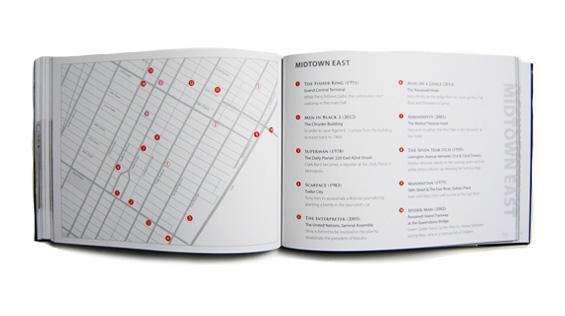 Published by Akira Chiba (MUSEYON) and edited by Heather Corcoran and Janice Battiste, On Location NYC provides segregated map references to 100 famous film and TV shows, 20 Restaurant and Bar locations, 33 Sex and the City locations and 9 Smash Broadway locations in Midtown East, Midtown West, Upper East Side, Upper West Side, Chelsea, Union Square, Greenwhich Village, East Village, SoHo, Tribeca and Downtown.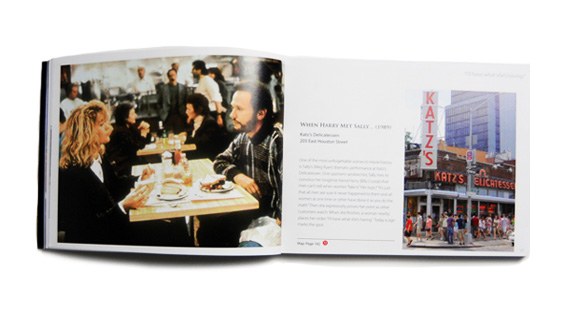 otsoNY Comments: When otsoNY was offered a free copy of this book, it was hard to say no. It is an enjoyable read and has some nicely illustrated maps to help guide you to the actual film locations. Colour throughout, this pocket-size book is ideal for anyone wanting to walk the streets and avenues of New York City in pursue of historical film locations. What disappoints most about On Location NYC is the fact that it stays within the boundary of popular film and as a result simply becomes yet another book repeating the same "already published" locations. I was hoping that it would have been more ambitious by taking a gamble and documenting the less well-known New York films. In many ways, On Location NYC is the soft-cover "Scenes from the City: Filmmaking in New York" which has been put through the hotwash. It features many of the same screen shots published in James Sanders 2006 hardback, similar type face as well as page layout, but with one bonus... it is far cheaper to buy!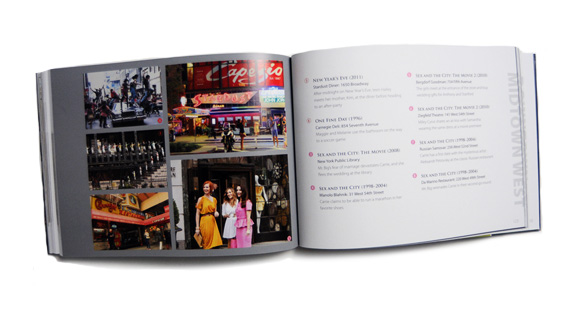 I would like to thank Akira Chiba for sending me a copy of this book and recommend that anyone looking to purchase On Location NYC, visit www.museyon.com and order a copy today.
Quick Links
Chart Listings
Disclaimer
All images that appear on the site are copyrighted to their respective owners and otsoNY.com claims no credit for them unless otherwise noted. If you own the rights to any of the images and do not wish them to appear on the site please contact us, and they will be promptly removed.