| | |
| --- | --- |
| Sliver (1993) | Last Updated: Sept 2023 |
| | | |
| --- | --- | --- |
| | | Carly Norris (Sharon Stone) is a book editor living in New York City who moves into the Sliver apartment building. In the apartment building, Carly meets two of her new neighbors, author Jack Lansford (Tom Berenger) who writes thriller novels and Zeke Hawkins (William Baldwin), the handsome owner of the apartment building. Carly finds that some of the women living in the apartment building have been murdered and the police suspect that there is a serial killer in the apartment building. Carly has a passionate and seductive love affair with Zeke, unaware Zeke has secretly wired the apartment building with hidden cameras and he has been watching the lives of each tenant living in the apartment building including Carly. Carly begins to suspect Zeke or Jack maybe the serial killer responsible for the murders in the apartment building and she maybe the killer's next victim. |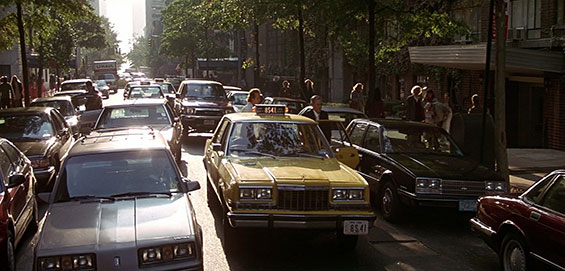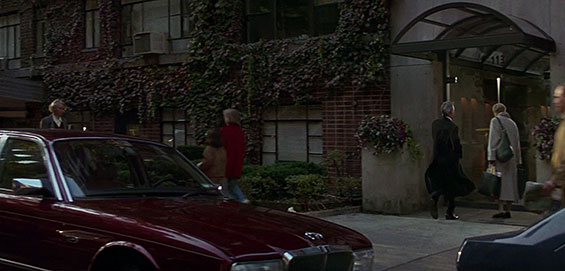 otsoNY Comments: When Sharon Stone's character Carly Norris first views the apartment which is available for rent, the actual street and entrance is in fact from a different location in New York's Murray Hill area from where the tower is located on Madison Avenue.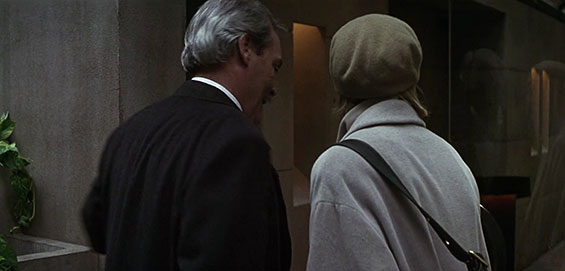 otsoNY Comments: Unfortunately, due to renovations that took place in 2006 to the Morgan Library & Museum, in particular the adjacent Benjamin Wistar Morris-designed annex, the original building that once stood at 24 East 37th Street, and doubled as the fictional entrance to the Sliver building has been completely demolished.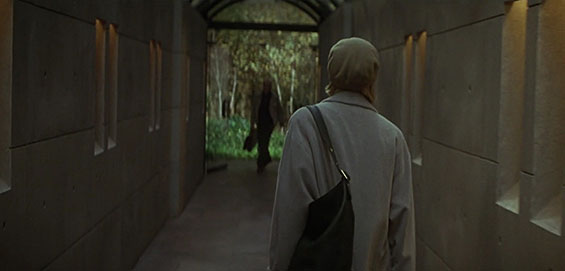 | | |
| --- | --- |
| | Entrance, 24 East 37th Street (btw Madison Avenue and Park Avenue) Manhattan. |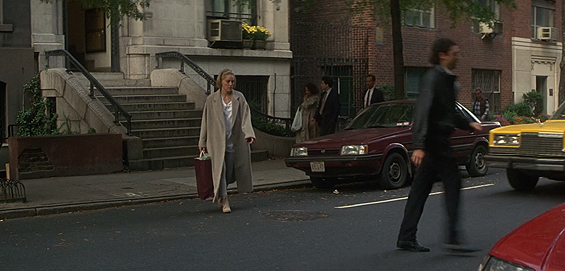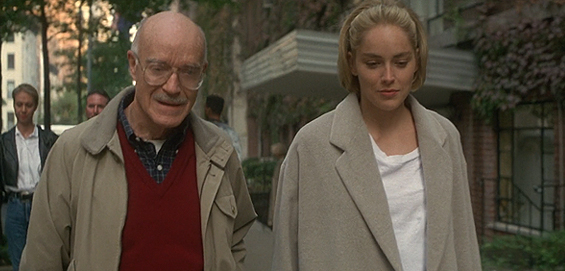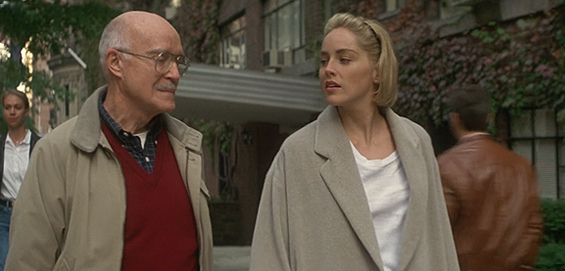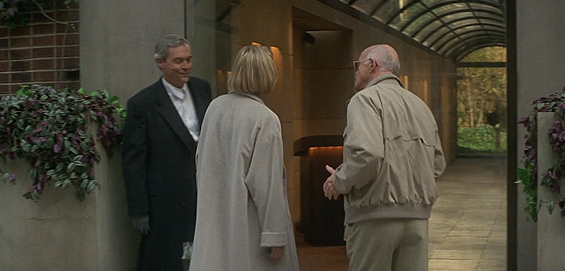 | | |
| --- | --- |
| | (near) 30 East 37th Street (btw Madison Avenue and Park Avenue) Manhattan. |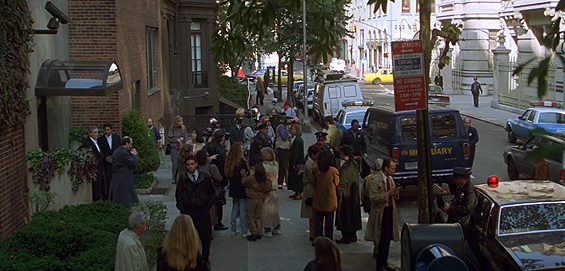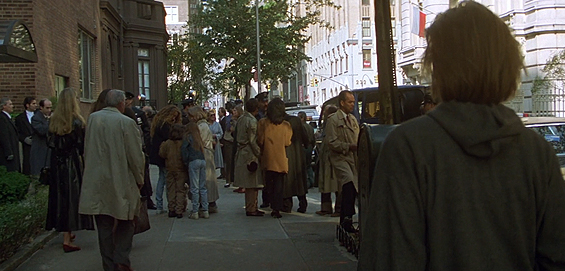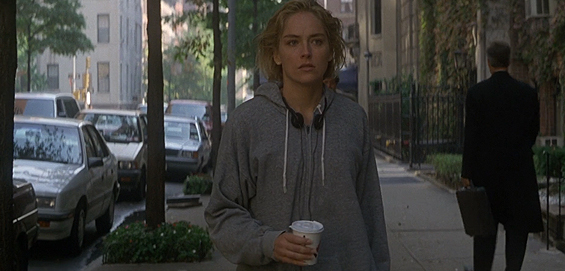 | | |
| --- | --- |
| | East 37th Street (btw Madison Avenue and Park Avenue) Manhattan. |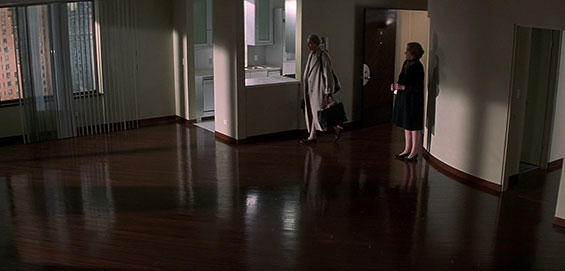 otsoNY Comments: The entrance to Morgan Court on Madison Avenue was not used in the film, though the courtyard and apartment was featured.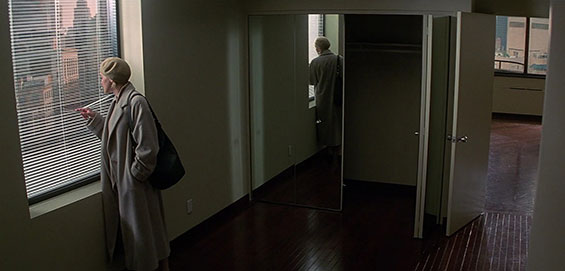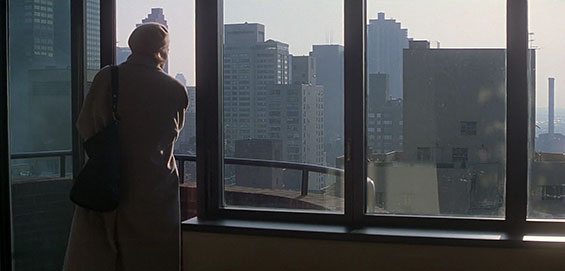 otsoNY Comments: According to the film, the tall and narrow sliver building is located at 113 East 38th Street in Manhattan, placing it at 38th Street and Park Avenue. The actual building used in the film is known as Morgan Court, located at 211 Madison Avenue, one block west and two blocks south of the fictional address. It was built in the 1980s and has 32 floors.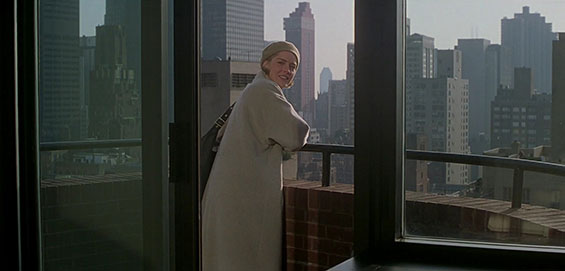 otsoNY Comments: Unlike in the film, there is no 13th floor and no laundry room, where one character gets trapped.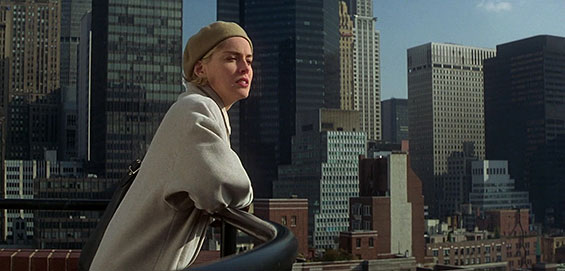 otsoNY Comments: The Madison Avenue building was spotted by one of the film's location managers as she jogged down the street, and it became producer Robert Evans' only choice. One of its advantages was the 24th-floor duplex with wraparound windows that posed, in some scenes, as Sharon Stone's pad. It rents for $5,200 a month-two or three times what a book editor like Stone's character could probably afford.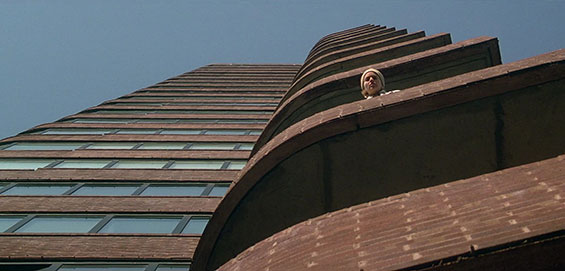 | | |
| --- | --- |
| | Carly Norris Apartment, 211 Madison Avenue and East 36th Street, Manhattan. |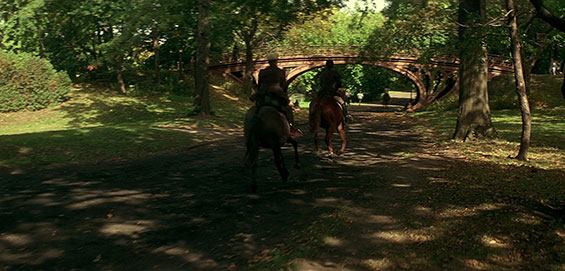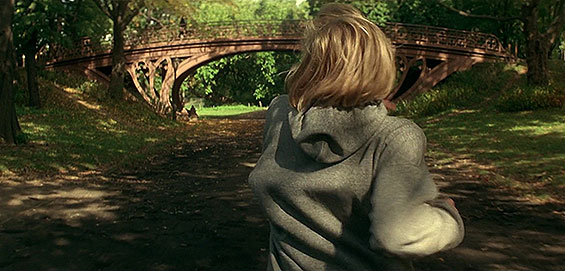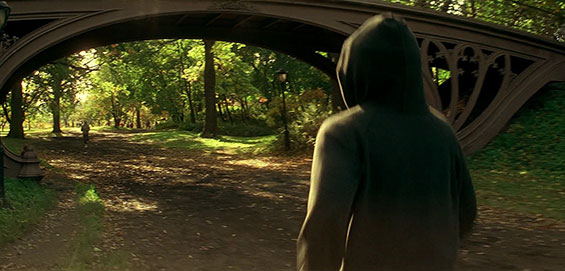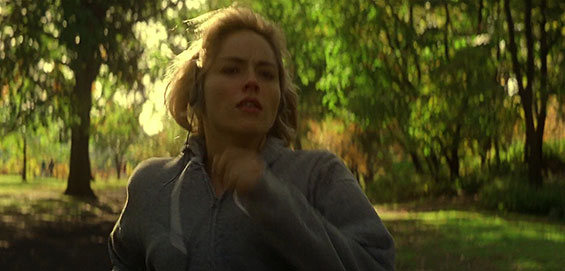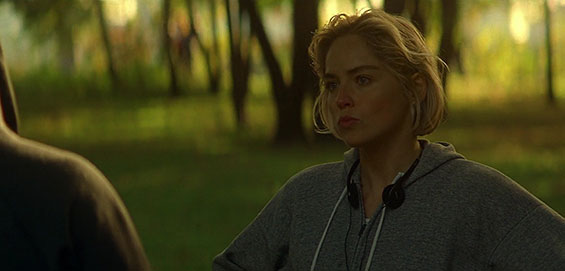 | | |
| --- | --- |
| | Reservoir Bridge Central Park (West 94th Street) Manhattan. |
Reservoir Gothic Bridge

The Gothic Bridge in Central Park is one of three cast iron bridges around the Reservoir. Built to carry recreational equestrian traffic in the park, as well as pedestrians. The triangular spaces at each end of Gothic Bridge (called spandrels) were given curved ironwork suggestive of Gothic church architecture of the Middle Ages, hence the bridge's name. The graceful curves and oval vault make Gothic one of the most distinctive bridges in the park. No two bridges in Central Park are the same.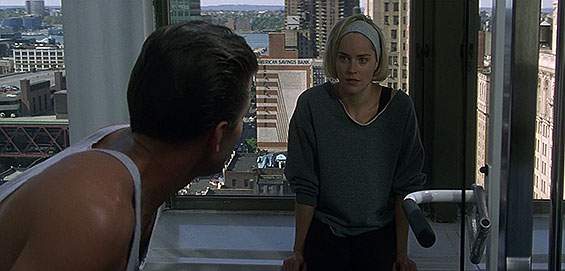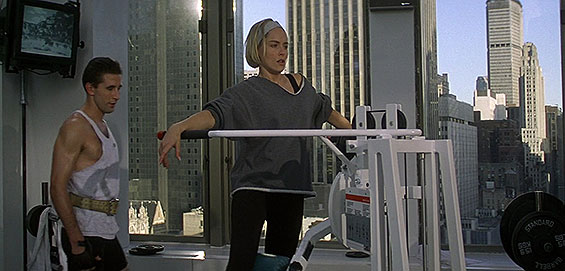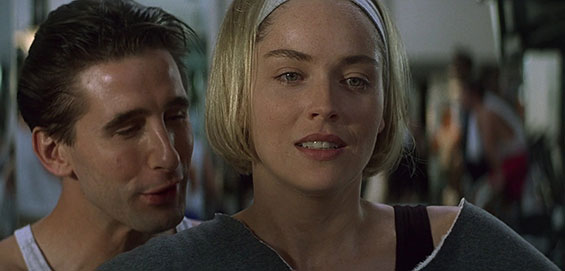 | | |
| --- | --- |
| | Gym, West 42nd Street (btw 7th & 8th Avenues) Manhattan. |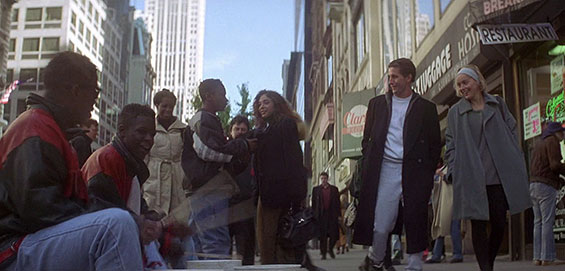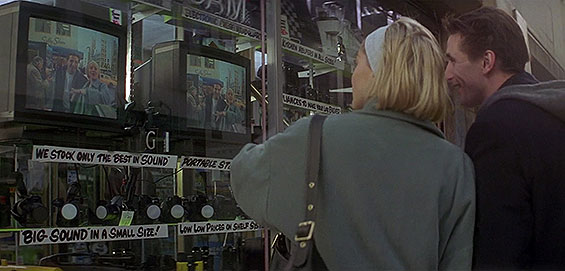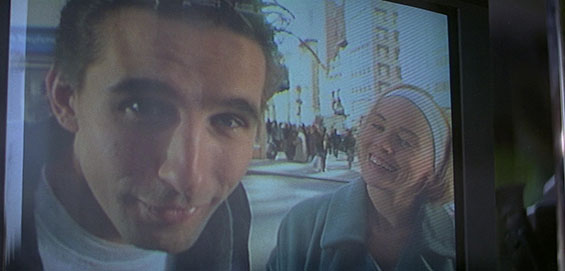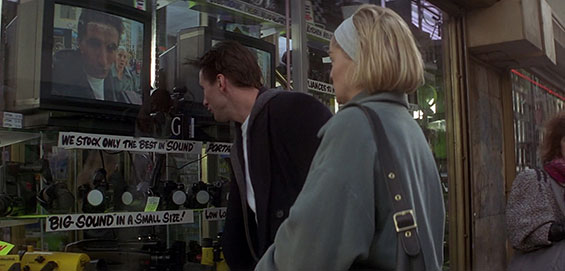 | | |
| --- | --- |
| | Electronic Shop, 5th Avenue and East 38th Street, Manhattan. |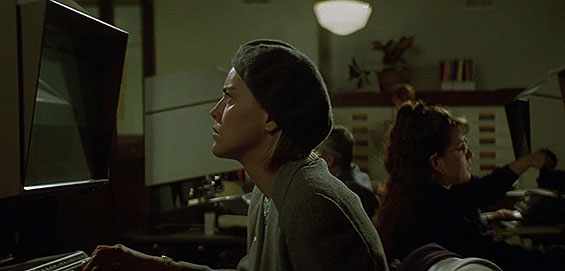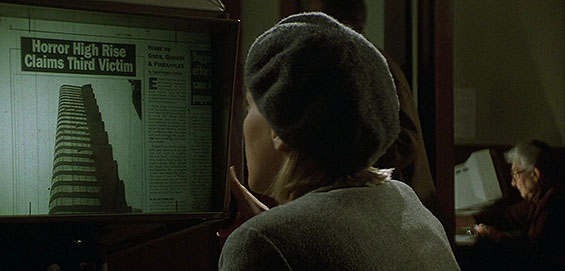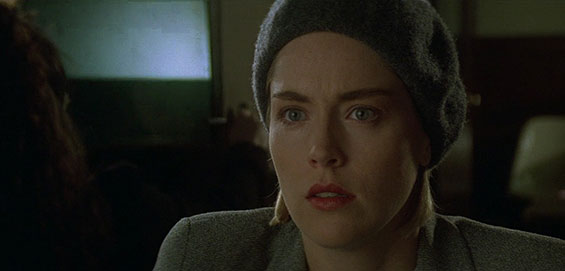 | | |
| --- | --- |
| | New York Public Library, 476 5th Avenue (btw East 40th and 42nd Streets) Manhattan. |
Quick Links
Chart Listings
Disclaimer
All images that appear on the site are copyrighted to their respective owners and otsoNY.com claims no credit for them unless otherwise noted. If you own the rights to any of the images and do not wish them to appear on the site please contact us, and they will be promptly removed.