| | |
| --- | --- |
| The Baxter (2005) | Last Updated: April 2012 |
| | | |
| --- | --- | --- |
| | | Tax accountant Elliot Sherman (Michael Showalter) has been left at the proverbial altar more times than once. From high school to college to business school, Elliot always finds himself on the losing end of the love triangle. After a swearing-off of relationships once and for all, Elliot decides to take the plunge one last time when he meets his dream woman, beautiful magazine editor Caroline Swann (Elizabeth Banks). But just as he's about to hear wedding bells, her hunky, long-lost high school sweetheart Bradley Lake turns up, out of the blue, triggering Elliot's fears of yet another colossal dumping. As Elliot feels his life spinning into a downward spiral, things begin to change when he encounters Cecil Mills (Michelle Williams), an adorable office temp and aspiring singer, just off the bus from Fergus Falls, Minnesota. As Elliot struggles to assert himself for the first time, a series of escalating comic events are set in motion, until finally, with Cecil's help, he learns how to step into centre stage in his own life and leave Baxter-hood behind forever. |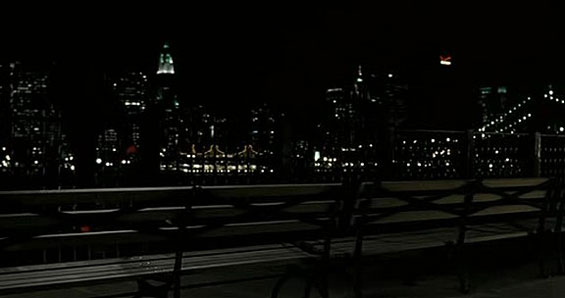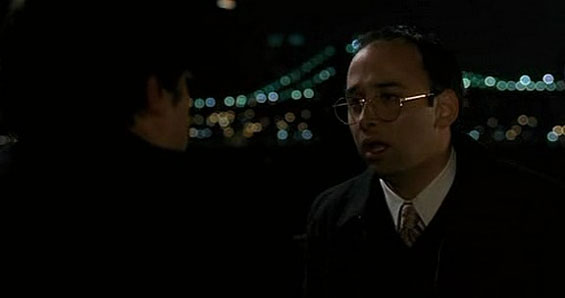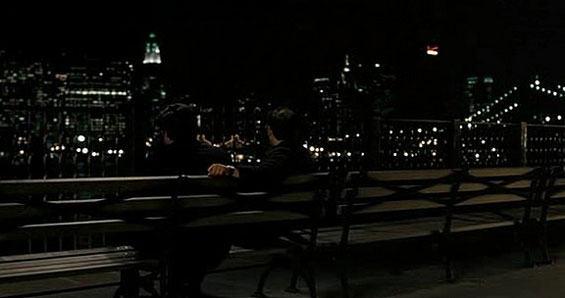 | | |
| --- | --- |
| | Park Way, Brooklyn Heights Promenade, Brooklyn. |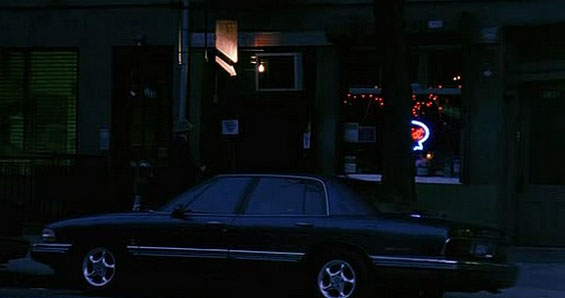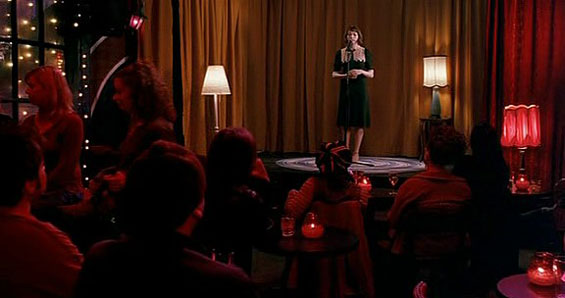 | | |
| --- | --- |
| | Last Exit Bar, 136 Atlantic Avenue and Clinton Street, Brooklyn. |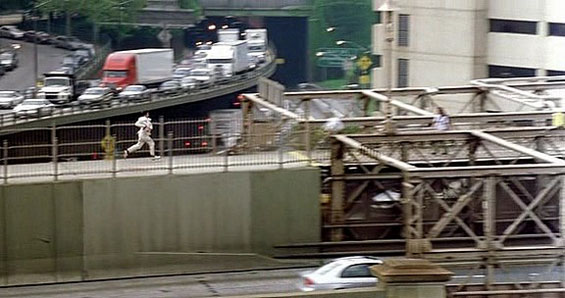 otsoNY Comments: Near the end of the film, we see Elliot Sherman running across the Brooklyn Bridge holding a potted plant. He is making his way to see Cecil Mills and convince her to stay. Now Cecil Mills is currently at West 156th Street, which if we are to believe that Elliot ran and/or walked the entire journey, according to Google street view it would have taken him 3 hours and 23 minutes!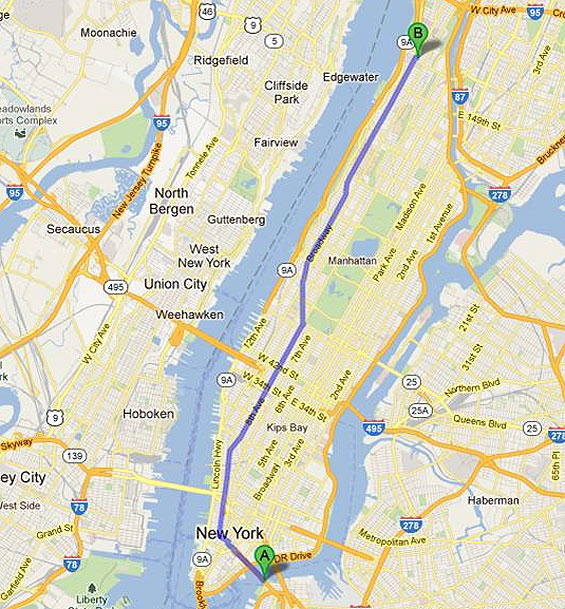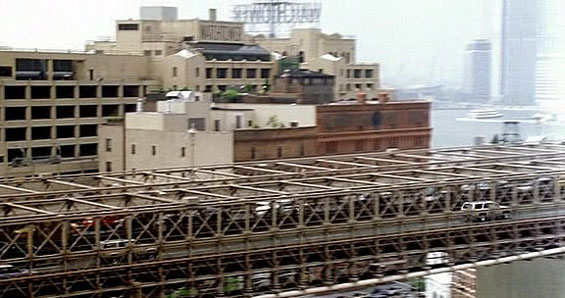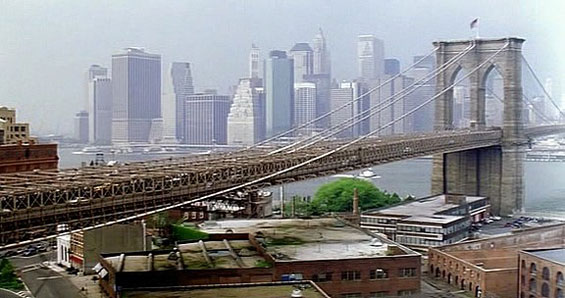 | | |
| --- | --- |
| | Brooklyn Bridge, Lower East Side, Manhattan. |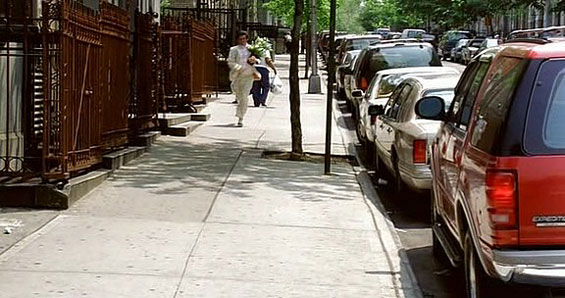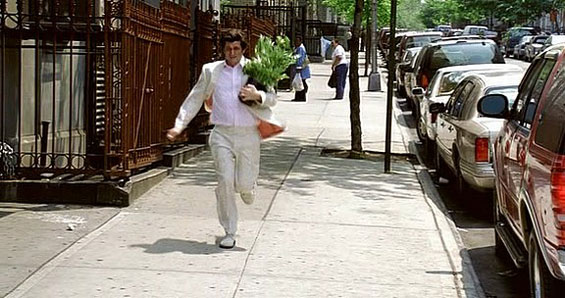 | | |
| --- | --- |
| | West 156th Street and Broadway, Harlem. |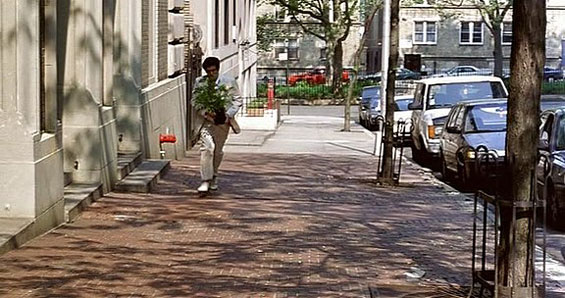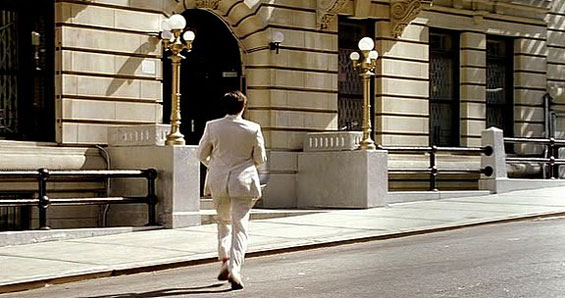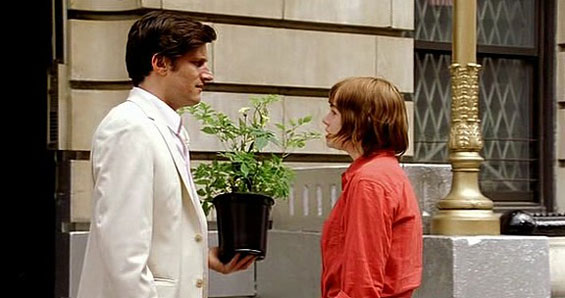 | | |
| --- | --- |
| | West 156th Street (btw Broadway and Riverside Drive) Harlem. |
Quick Links
Chart Listings
Disclaimer
All images that appear on the site are copyrighted to their respective owners and otsoNY.com claims no credit for them unless otherwise noted. If you own the rights to any of the images and do not wish them to appear on the site please contact us, and they will be promptly removed.