| | |
| --- | --- |
| Factory Girl (2006) | Last Updated: July 2023 |
| | | |
| --- | --- | --- |
| | | Believing it the place to start her art career, twenty-something socialite Edie Sedgwick (Sienna Miller) moves from Cambridge to New York City in the mid 1960's. She is happy to get away from her parents, with who she has a dysfunctional but still dependent relationship. Early on after her move, the art goes by the wayside when she meets underground artist and filmmaker Andy Warhol (Guy Pearce). Warhol is infatuated with Edie, who in turn loves the attention he lavishes on her. She soon becomes the star of many of his movies, which often consist of her doing daily mundane activities, or answering questions from off-screen questioners. However, as a result of these movies and her association with Warhol, she becomes a media darling. Her relationship with Warhol begins to deteriorate when she meets iconic folk singer Billy Quinn (Hayden Christensen), who she characterizes as the antithesis of Warhol. The two men, who love Edie in their own way, make gestures to appear superior in front of Edie. Throughout this period, Edie's life was one of excess. The struggle btw Warhol and Quinn in part led to the downfall for Edie, who ultimately had no one to turn to in her times of trouble. |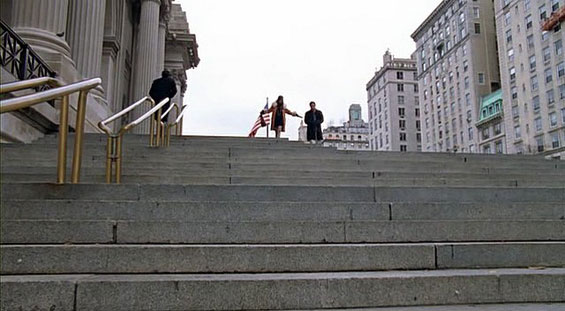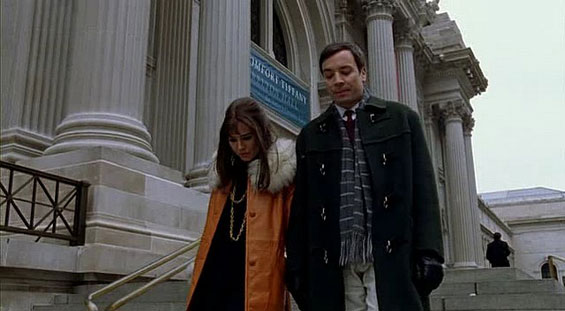 otsoNY Comments: Sienna Miller was cast twice as Edie Sedgwick. She was dropped by the producers because they felt they needed a "bigger name." Miller was eventually re-cast in the role, due in part to massive publicity from her public break-up from fiancée Jude Law. Also, this movie was Mary-Kate Olsen's first project without her sister Ashley Olsen. Olsen's scenes were deleted from the final cut but she can be seen in the background of a party scene.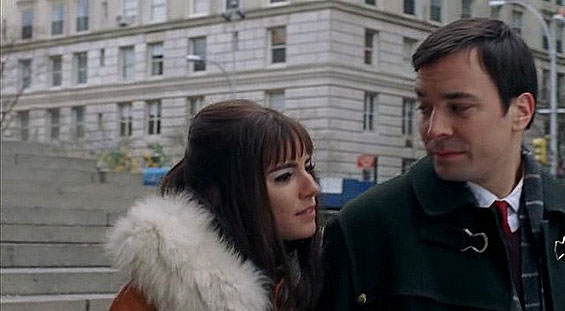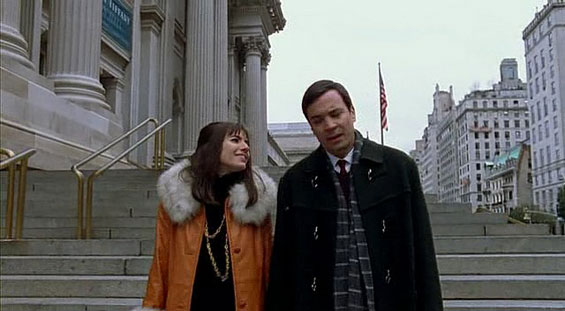 | | |
| --- | --- |
| | Metropolitan Museum of Art, 1000 5th Avenue and East 82nd Street, Manhattan. |
Metropolitan Museum of Art

The Metropolitan Museum of Art, known colloquially as The Met, is an art museum located on the eastern edge of Central Park, along what is known as Museum Mile in New York City, USA. It has a permanent collection containing more than two million works of art, divided into nineteen curatorial departments. The main building, often referred to simply as "the Met," is one of the world's largest art galleries; there is also a much smaller second location in Upper Manhattan, at "The Cloisters," which features medieval art. Represented in the permanent collection are works of art from classical antiquity and Ancient Egypt, paintings and sculptures from nearly all the European masters, and an extensive collection of American and modern art. The Met also maintains extensive holdings of African, Asian, Oceanic, Byzantine and Islamic art. The museum is also home to encyclopedic collections of musical instruments, costumes and accessories, and antique weapons and armor from around the world. A number of notable interiors, ranging from 1st century Rome through modern American design, are permanently installed in the Met's galleries. The Metropolitan Museum of Art was founded in 1870 by a group of American citizens. The founders included businessmen and financiers, as well as leading artists and thinkers of the day, who wanted to open a museum to bring art and art education to the American people. It opened on February 20, 1872, and was originally located at 681 Fifth Avenue. As of 2007, the Met measures almost a quarter mile long and occupies more than two million square feet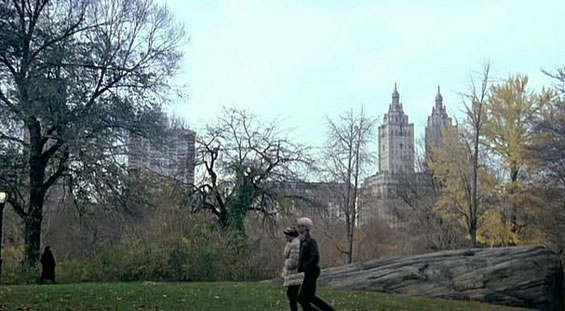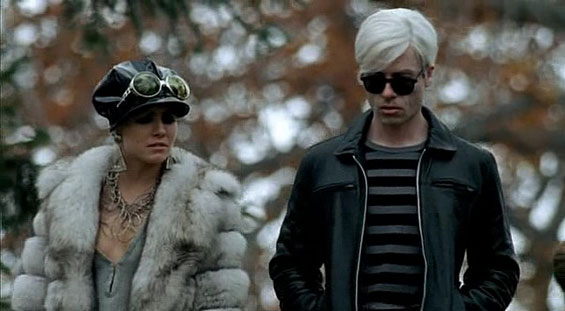 | | |
| --- | --- |
| | Near Cherry Hill, Central Park, Manhattan. |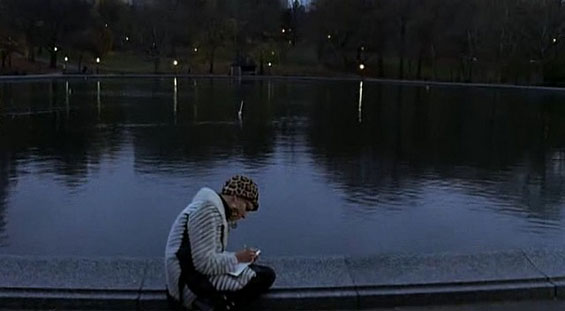 otsoNY Comments: Despite the fact that the film takes place in New York City, most of the shooting took place in Louisiana due to budgetary restrictions, where most of the crew's homes had been destroyed by Hurricane Katrina. Only a few additional scenes shot after principal production were shot in New York.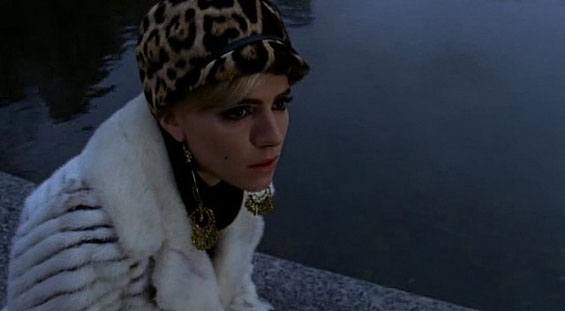 | | |
| --- | --- |
| | Conservatory Water Central Park, (from 72nd to 75th Street) Manhattan. |
otsoNY Comments: At the end of the film, Sienna Miller and Guy Pearce recreate famous photographs and footage from the lives of Andy Warhol and Edie Sedgwick in New York's Central Park.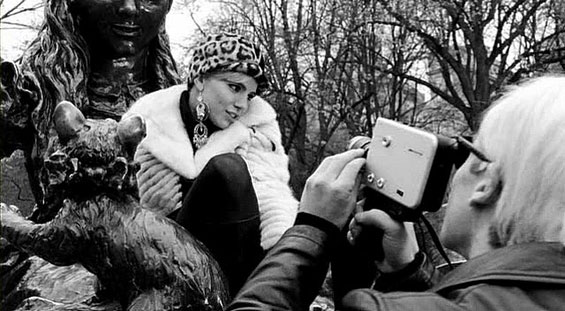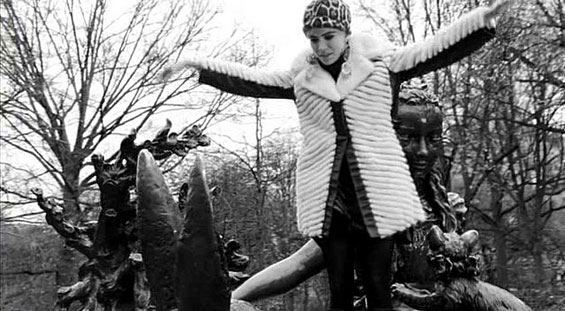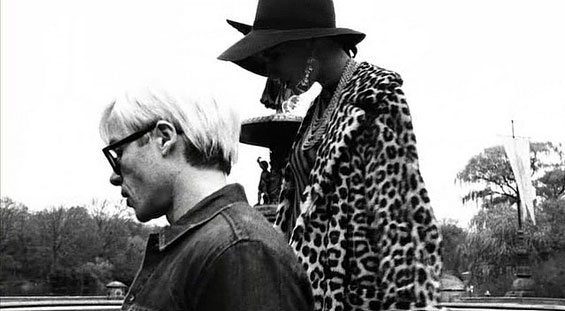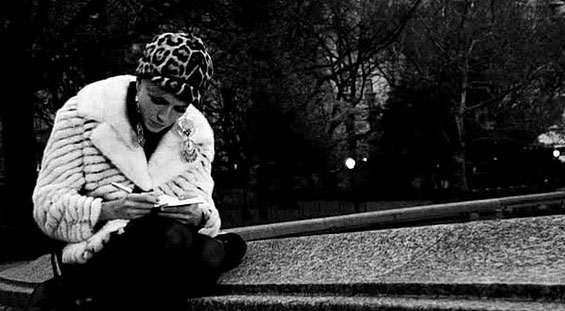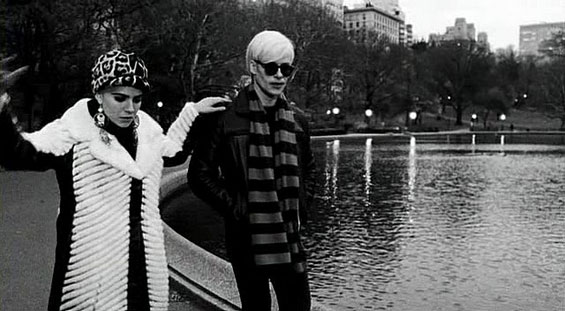 Quick Links
Chart Listings
Disclaimer
All images that appear on the site are copyrighted to their respective owners and otsoNY.com claims no credit for them unless otherwise noted. If you own the rights to any of the images and do not wish them to appear on the site please contact us, and they will be promptly removed.