Most Popular Film Locations: Wollman Ice Skating Rink
Wollman Skating Rink is a public ice rink in the southern part of Central Park, Manhattan, New York City. The rink was opened in 1949 with funds donated by Kate Wollman (December 5, 1869 – October 15, 1955) who donated $600,000 for the rink to commemorate her entire family from Leavenworth, Kansas). Historically, the rink has been open for ice skating from October to April and in the summer seasons is transformed into a venue for other purposes.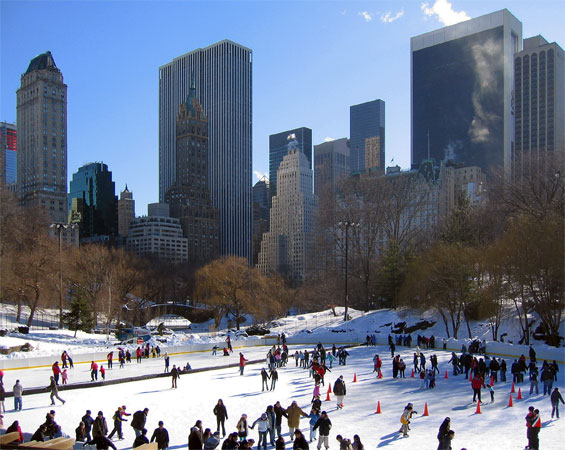 The rink had for many years been the venue for a series of outdoor summer rock concerts. The first summer music festival at the rink opened on July 1, 1966 and was sponsored by Rheingold Beer. The Rheingold Central Park Music Festival also took place during the summer of 1967. The next summer, Schaefer Beer took over sponsorship. The first annual Schaefer Music Festival opened on June 27, 1968 and continued each summer through the summer of 1976. The following summer, Dr Pepper became the sponsor, and the first Dr Pepper Music Festival opened on July 6, 1977 and ran annually through the summer of 1980. The concert series subsequently moved to a pier on the west side of Manhattan. Wollman Rink no longer hosts concerts, but in the summer it contains the Victorian Gardens Amusement Park.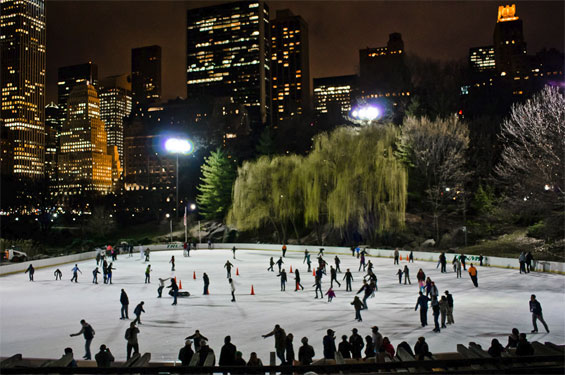 The rink was closed in 1980 for an announced 2 1/2 years of renovations. When the work was not completed by 1986, Donald Trump persuaded Mayor Ed Koch to let him complete the work and he completed the renovations in three months to have it open by the end of the year. Koch initially objected to the proposal but public pressure prompted him to reverse his position.
Most Iconic Film Moment: Serendipity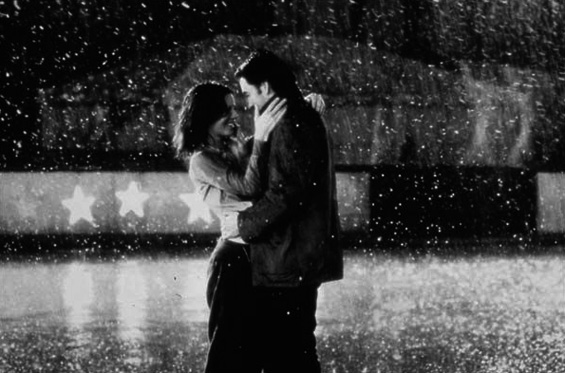 Other films that feature Woolman Skating Rink include:
Link:
Most Popular Film Locations
Quick Links
Chart Listings
Disclaimer
All images that appear on the site are copyrighted to their respective owners and otsoNY.com claims no credit for them unless otherwise noted. If you own the rights to any of the images and do not wish them to appear on the site please contact us, and they will be promptly removed.